The most valuable aspect [of my coach] is their great ability to listen and then immediately come up with practical solutions that work. I have been able to share some of these suggestions with other students and friends.
What is Academic Coaching?
Academic coaching is a free support service available to all PSU students. Students work with coaches to create measurable plans to meet their academic goals. Goals may address school/life balance, active learning and studying strategies, organization, communication skills, how to access resources, and more.
What are the benefits of academic coaching?
During coaching, students receive custom-tailored tools to fit their needs. Coaches share strategies for deeper engagement with class material, while students hone self-reflection skills and identify behavioral changes that will enhance academic success. Goals are utilized to drive motivation and persistence.
How to Make an Academic Coaching Appointment
Choose the option that works best for you:
Option 1: Browse the bios!

Browse our academic coaches' bios and pathway specializations to determine who might be a good fit for you! Use the links within the bios to schedule directly with your preferred coach.

Option 2: Tell us more about you!
Option 3: Contact us!
Academic coaching is not academic advising
If you'd like help planning your courses, understanding a degree audit, or have other questions regarding courses related to your major or degree program, please see an academic adviser in your major department.
No show policy
During any single term, students who miss three appointments without advance notice to either their academic coach or Learning Center staff will forfeit their preferred appointment time. Scheduling any future appointments will be at the discretion of the academic coach.
---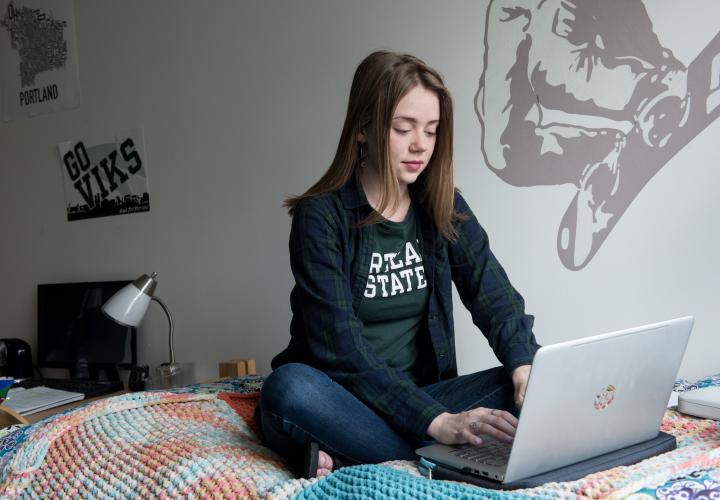 Kurzweil 3000 - A Free Online Document Support Tool
Convert PDFs with ease! Kurzweil 3000 is a free support software with a wide range of uses for working with electronic docs! Use it to convert docs from text to speech, mark up docs, take notes, create outlines, and build brainstorms -- all in one place! Try it on your own or meet with a coach for a demo!
---