SS513: Six Sigma Fundamentals
About This Course
Since its adoption in 1986, Six Sigma methodology has helped companies achieve cost savings of millions of dollars per year. The approach has been so successful that it has expanded beyond manufacturing companies into other industries, such as consumer goods, government, military, nonprofits, healthcare, IT, banking, and energy.
At the heart of the approach is the Define, Measure, Analyze, Improve, and Control (DMAIC) improvement model, which provides a structured and disciplined framework for solving complex and challenging problems within an organization. As problems are resolved, less time is wasted, which frees up employees to take on more work, saving the company money. Six Sigma helps organizations transition from "firefighting" in response to process outcomes to proactively monitoring and controlling process inputs.
Course Snapshot

Format
 
Course delivered in a virtual format with live instructor & student interaction

Frequency
 
2 times per year (Fall and Winter)


Length

2 days, 8:00am - 4:30pm

Cost
 
$649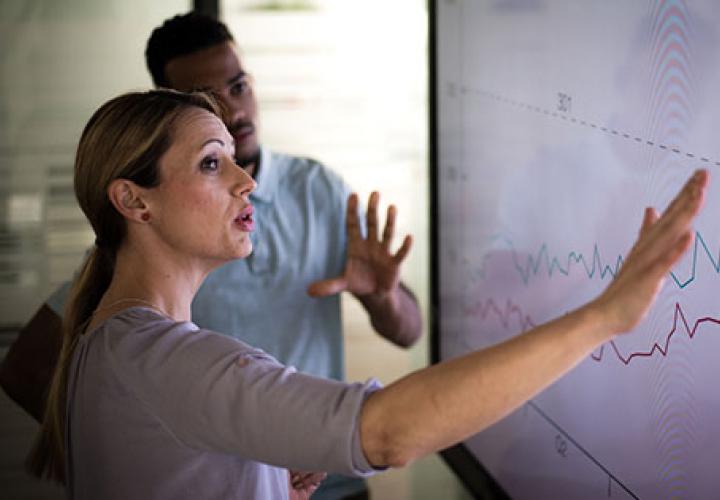 Process Improvement
Process improvement methodologies take organizations to the next level by introducing efficiencies that use proven traditional methods to address modern-day challenges — in any industry and any function...
What You'll Learn
Upon completion of this course, students will have gained the knowledge to:
Understand how Six Sigma applies to their own work and within their organizations;
Explain Six Sigma concepts and where the tools fit within the DMAIC model;
Understand key success criteria for implementing Six Sigma in their organization.
The Learning Environment
This course is delivered in a virtual format and combines lectures, discussions, and group activities. 
Courses in the Process Improvement Certificate Track
Enrolling in the full certificate program allows for more comprehensive learning in regard to process improvement. Required and elective courses are: 
Courses may be taken individually and in any order unless otherwise noted. Six courses are required to complete the certificate. If pursuing the certificate, all courses in the certificate program must be completed within three years. Visit the program page for a recommended sequence.