BE800: Process Improvement in Practice
About This Course
This course is the capstone of the Process Improvement program, in which theory comes to life through experiential learning. Students will have the opportunity to visit a local organization that has successfully implemented process improvement initiatives and learn about their journey to get there. Students will also put what they have learned in the program into practice by delving into a process improvement project relevant to them — all while receiving coaching from expert instructors.
Course Snapshot

Format
 
Course delivered in a virtual format with live instructor & student interaction

Frequency
 
2 times per year (Fall and Winter)


Length

2 days, 8:00am - 4:30pm

Cost
 
$649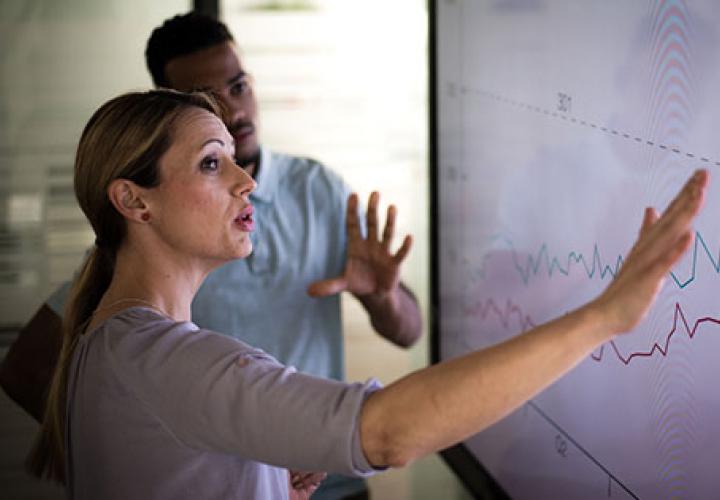 Process Improvement
Process improvement methodologies take organizations to the next level by introducing efficiencies that use proven traditional methods to address modern-day challenges — in any industry and any function...
What You'll Learn
Upon completion of this course, students will have gained the knowledge to:
Recognize some of the challenges and opportunities that arise when an organization embraces a culture of process improvement;
Put process improvement tools into practice for projects relevant to their own workplaces/lives.
The Learning Environment
This course is delivered in a virtual format and combines lectures, discussions, and group activities. 
Courses in the Process Improvement Certificate Track
Enrolling in the full certificate program allows for more comprehensive learning in regard to process improvement. Required and elective courses are: 
Courses may be taken individually and in any order unless otherwise noted. Six courses are required to complete the certificate. If pursuing the certificate, all courses in the certificate program must be completed within three years. Visit the program page for a recommended sequence.
Featured Profile
Maria Grzanka
Maria Grzanka is a principal consultant with Lean Portland and Quantum Leaders. She has 20 years of experience in process improvement and operations leadership, including working for XPO Logistics, Vestas, Con-way Freight, and Tektronix. She earned a BA in Business Administration with a concentration in Integrated Supply Chain Management. Maria earned her Black Belt in Lean Sigma and has led dozens of kaizen projects since.