BH101 Management of Human Resources
About This Course
This course provides a broad exploration of the HR discipline and examines the key competencies of an HR professional.  Students will gain a "big picture" perspective of the HR structure and its alignment with organizational operations and goals; what different functional areas HR roles can cover, and how HR can play a key role in contributing to organizational success as a whole. The course will also delve into how success is measured by key metrics.
Course Snapshot

Format
 

Course delivered in a virtual format with live instructor & student interaction


Frequency
 

4 times per year (Fall, Winter, Spring, & Summer)


Length

2 days, 8:00am - 4:30pm

Cost
 
Cost: $629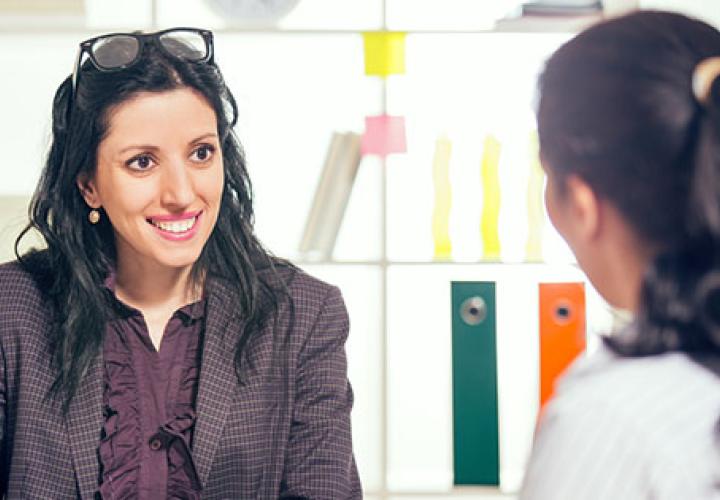 Human Resource Management
Human Resource Management is a rapidly growing field that is playing an increasingly important role in helping companies cultivate a positive work culture, drive employee productivity, and achieve organizational goals. HR professionals are employed in a wide variety of industries and can develop their HR...
What You'll Learn
Upon completion of this course, students will have gained the knowledge to:
Understand the philosophy, function and competitive advantage of the human resources discipline
Think strategically about HR structure & operational integration
Be familiar with core elements of the HR function (ex. strategy & planning, talent management, change management, conflict resolution, compensation & benefits, employment law, learning & development)
Understand HR staff roles & responsibilities (ex. generalists, specialists, business partners)
Evaluate HR metrics (ex. KPIs, balanced scorecard, employee satisfaction)
The Learning Environment
This course is delivered in a virtual format and combines lectures, discussions, and group activities. 
Courses in this Certificate Track
Enrolling in the full certificate program allows for more comprehensive learning in regard to the management of human resources. 
Courses may be taken individually and in any order unless otherwise noted. Six courses are required to complete the certificate. If pursuing the certificate, all courses in the certificate program must be completed within three years. Visit the program page for a recommended sequence.
Meet The Instructors
Tammi Wheeler
Tammi Wheeler is principal of PeopleSense and specializes in leadership and talent development. Previously she worked for Intel and Stimson Lumber in talent development and strategic leadership positions. Tammi earned a BS in Biblical Education from Multnomah University and an MA in Systems Design/Organizational Development from Antioch University. She has Myers-Briggs, Hogan, Facet Five, DDI and Achieve Global certifications.
Allison Brown has worked in senior roles in human resources, organizational development, and learning and development, including positions with Penske, Rite Aid, and Columbia Sportswear Company. She specializes in change management, strategic human resources, coaching, leadership, and project management. Allison earned a master's degree from Portland State University.
Serilda Summers-McGee is the founder and CEO of Workplace Change, LLC. She has also worked in human resources for the City of Portland, Portland Development Commission, Oregon Department of Education, and Kaiser Permanente. She earned an MBA from Willamette University, an MEd from Ball State University, and a BS in Biology and Behavioral Science from Grand Valley State University.