College of Liberal Arts and Sciences Home
CHALLENGE WHAT IS WITH WHAT COULD BE
Explore some of the most important questions facing humanity and nurture your passion for research and discovery in PSU's largest and most diverse college. Working with world-class faculty and engaged community partners, you'll master your discipline in one of our 100+ programs, all while developing the skills necessary to thrive in an ever-changing world.
Zoom Into Virtual Front Desk
We're here to serve you Monday - Friday, 8 a.m. to 5 p.m. You can also contact our staff directly, email us at clasofce@pdx.edu, or call our front desk line at 503-725-3514.
Recent News
September 16, 2021
Molly Benitez, whose experience in the trades and grassroots organizing informs their research, joins Portland State as an assistant professor of Women, Gender and Sexuality Studies and University Studies. Benitez started their career in welding, working in Seattle, New York, North Carolina, Argentina and Uruguay. "I had some pretty bad experiences being the only non-cis male in all the shops I was in and that's what motivated me to go to school," Benitez says.…
September 16, 2021
Kai Hang Cheang returns this fall as an assistant professor of Women, Gender and Sexuality Studies after spending the last two years as a visiting scholar. Growing up as the grandson of two migrant laborers and the son of parents who didn't have the chance to attend college, Cheang says he never imagined that he would find an intellectual home in the academy. It was at the University of Macau in the former Portuguese colony of China where his hunger and enthusiasm for…
September 16, 2021
Kali Simmons returns home to her alma mater as an assistant professor in Indigenous Nations Studies. Born and raised in Central Oregon, she graduated from Portland State with a bachelor's in English and film studies. She earned her master's in English at University of Oregon before going on to pursue her Ph.D. at the University of California, Riverside under her advisor, Michelle Raheja, whose research focuses on Native American cultural studies and theory. Simmons'…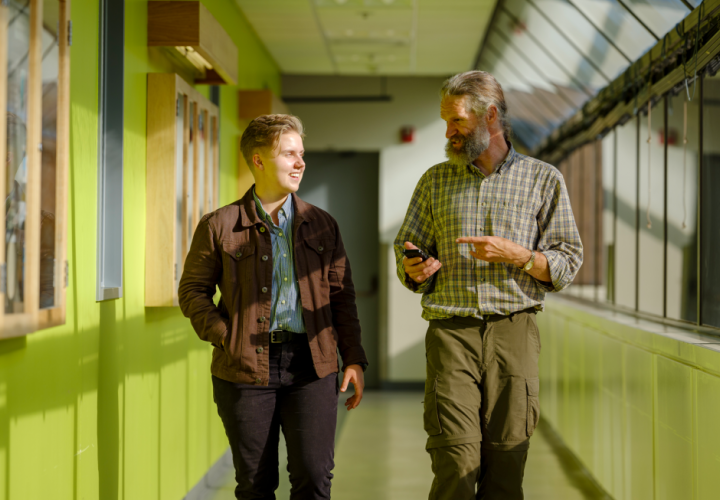 Support Our College
Your generosity ensures that our students and faculty can do more and be more by enabling our college to invest in faculty development, organize public lectures, and meet the greatest needs of our students.