Optional Practical Training (OPT)
Optional Practical Training (OPT) provides international students with off-campus employment authorization for up to 12 months in their major field of study. Students who begin a new degree program at a higher level gain access to a new period of 12 months of OPT.
You are eligible to apply for OPT if you meet the following conditions:
You have F-1 visa status 
You have completed at least one year of full-time study (3 consecutive terms, or approximately 9 months)
If you are applying for post-completion OPT, you must be completing your degree-required coursework in the term you apply; for graduate students in a thesis or dissertation program, you must have completed all degree-required coursework, but are eligible to apply for OPT before completing the required thesis or dissertation.
Students are not required to study full-time in Summer to maintain eligibility for OPT because Summer term is the annual vacation term. However, if a student does not study full-time in Summer, that term cannot count toward the academic year required to become eligible for OPT.
Students may count terms of full-time study completed in another non-immigrant status toward meeting the academic year requirement. If you are considering changing your visa status to F-1, meet with an advisor to discuss the timeline for your OPT eligibility.
---
Note on Online I-765 Filing
(April 21, 2021)
We are aware that USCIS is conducting a soft launch for filing the I-765 (OPT application) online. We have been monitoring the updated I-765 online system and reaching out to USCIS to learn as much as we can about the new process. We are encouraging students to continue using the paper filing process until the online process has undergone more vetting and more information is available to us. Ultimately, it is your choice of which application procedure to use.
This is not the first time USCIS has launched a new online form/process for applications, and our previous experiences with them make us a bit cautious. Before we recommend a process to students, we want to be sure we understand the full parameters, the consequences, and the potential risks associated. We're working with International Education leadership across the country to understand this new process and will hopefully soon be ready to share more information with you!
---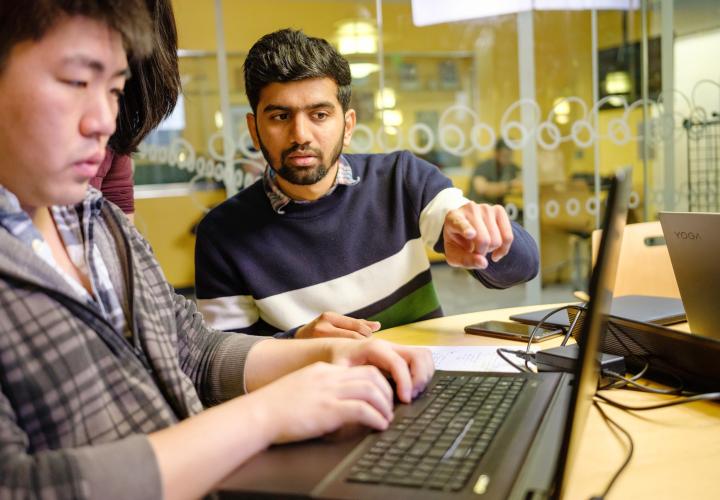 OPT Tutorial
Please review our online tutorial if you are interested in applying for OPT. The tutorial is a helpful guide and will provide answers to many of your questions!
Maintaining Status During OPT
Work at least 20 hours per week in a job or internship related to your major. Both paid and unpaid experiences may be counted as "employment" for the purposes of maintaining status. *Update* Due to the COVID-19 emergency, DHS has approved employment less than 20 hours a week as long as the work is still related to your major.
Do not exceed 90 days of unemployment during your 12-month period of OPT authorization. Unemployment days only accrue during your approved period of OPT. Your grace period and OPT processing time do not count toward unemployment days.
Report any changes to your employment during OPT. Your employment details MUST be reported to the Department of Homeland Security via the SEVIS database. We strongly encourage you to report those details through the OPT Reporting E-Forms in WorldLink in order to ensure that your days of unemployment are counted accurately.  However, you may choose to use the OPT Student Portal to report directly in SEVIS. 
Tax Implications for OPT
If you will receive income from your OPT job/internship, then you will be responsible for filing an income tax return during the next tax year. As a new employee, you should make sure your employer withholds the proper amount from your income based on your status as a nonresident for tax purposes. Please refer to the guide below for more information about the questions you need to ask your employer as you go through the hiring process.
Employment and Tax Readiness

Another option available to you is the SprintaxTDS Personal software, which will prepare your pre-employment forms for you for a fee. Consult with your employer before using this software. 
See our Tax Information page for more resources about filing your income tax returns.