On-Campus Employment: The Basics
As an international student, you may work on campus if working will not interfere with your enrollment or delay your degree completion. 
International students are eligible for any regular hourly student worker position at PSU. Some on-campus employers can also hire you as an "independent contractor," or non-hourly employee. International students are not eligible for work study positions.
New students are eligible to work on-campus up to 30 days before the start of term. Transfer students are eligible to work on-campus as soon as you receive your I-20 or DS-2019 from PSU. 
You may work a maximum of 20 hours per week while classes are in session. During your vacation term you may work full-time even if you choose to take one or two classes. However, you may not work full-time and attend classes full-time during the same term.
Social Security Numbers
A Social Security number (SSN) is a tax ID number that is required if you work in the US. As an international student, the only way to receive an SSN is to have a job offer first.
Currently, the Social Security Administration requires an in-person interview for anyone requesting an SSN, and you are required to demonstrate that your situation is "dire" or extreme; for instance, if you would lose the job or internship without an SSN.
For more details, review the remote process for employment authorization and SSN (Under "Process for requesting a Social Security Number")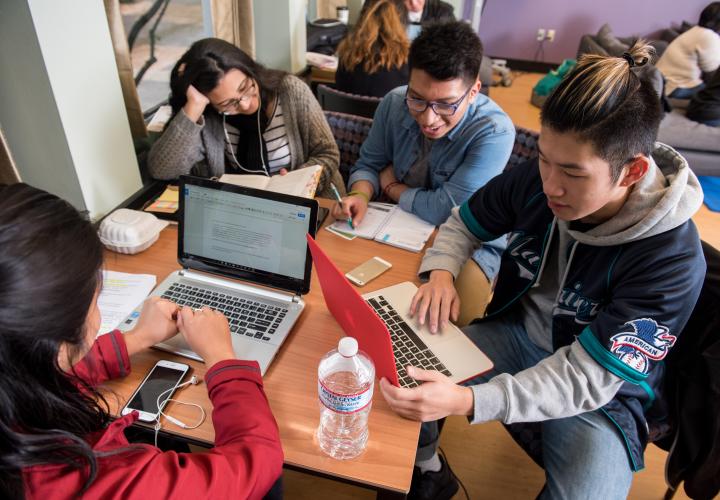 Find A Job!
To look for on-campus jobs, visit the Handshake website. New jobs are posted frequently! The University Career Center can help you with job search skills, such as improving your resume, writing a cover letter, and interviewing.
Authorization Process
Receive a job offer! 
Submit the On-Campus Employment Authorization Form to OIA@pdx.edu. 
An ISSS advisor will complete the last section of the form and return it to you.
Complete new hire process through PSU Human Resources.
Due to COVID-19, the process is difficult to apply for a Social Security Number (SSN). However, PSU HR will help you complete the new hire process without an SSN for the time being.
For more details, review the remote process for employment authorization and SSN
Economic Hardship 
You may be eligible for Economic Hardship Work Authorization if you have experienced a severe and unforeseen change in your economic situation. Examples of such unforeseen circumstances include loss of on-campus employment, medical bills, and substantial shift in the value of your home country's currency. To learn about eligibility and authorization for employment on the basis of economic hardship, please make an appointment with an immigration advisor.