Curricular Practical Training (CPT)
Curricular Practical Training (CPT) is work authorization which allows an international student to gain practical experience off campus usually in the form of an internship, co-op education, or practicum that earns credit toward your degree completion prior to graduation.
CPT Eligibility
To be eligible for CPT you must:
Have completed at least one year of full-time study (3 consecutive terms, or approximately 9 months)
Have F-1 visa status at the time you apply
Be enrolled full-time, if your CPT happens during a regular academic term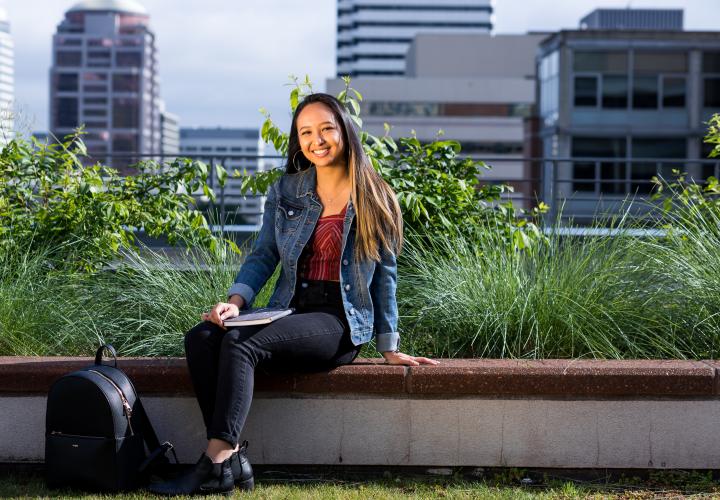 CPT Tutorial
Please review our online tutorial if you are interested in applying for CPT. The tutorial is a helpful guide and will provide answers to many of your questions!
CPT Application Procedure
Log in to WorldLink
Select Employment & Training Services > CPT Information & Request
Pass the CPT Information Quiz in WorldLink
Submit a CPT Authorization Request in WorldLink
Receive new I-20 from ISSS with CPT authorization 
When you submit your CPT Authorization Request, you will be required to show an offer letter for the job/internship which includes the following information:
Job title
Description of duties
Start date
End date (or duration)
Physical address where you will work
Unless you have already been issued a Social Security Number, you will need to apply for one before starting work. You will use the new CPT I-20 to apply for your Social Security Number.
Tax Implications for CPT
If you will receive income from your CPT job/internship, then you will be responsible for filing an income tax return during the next tax year. As a new employee, you should make sure your employer withholds the proper amount from your income based on your status as a nonresident for tax purposes. Please refer to the guide below for more information about the questions you need to ask your employer as you go through the hiring process.
Employment and Tax Readiness

Another option available to you is the SprintaxTDS Personal software, which will prepare your pre-employment forms for you for a fee. Consult with your employer before using this software. 
See our Tax Information page for more resources about filing your income tax returns.