---
The study of History cultivates appreciation for the diversity of human experience and fosters empathy for the stories, traditions, cultures, and world views of historical groups and individuals. It also provides the foundation for informed participation in the local and the global community, by teaching its students how to apply critical thinking skills to solving problems.

Studying the past helps us better understand not only where we've been, but where we may be going. Historical knowledge has the power to be both individually and collectively transformative, and there is no better place in the Pacific Northwest to gain a critical understanding of the past than the PSU History Department. Our award-winning and internationally recognized faculty offer courses that span the globe and cover chronological periods from Antiquity to the Present, with concentrations in U.S. history since 1800; modern Europe and East Asia; Latin America, Africa, Russia, and the Middle East; ancient Rome and medieval Europe, environmental history, public history, and more.
---
Upcoming events
The PSU Center for Japanese Studies presents The first installment in its…
Add to my Calendar
2021-10-07 12:00:00
2021-10-07 13:30:00
Digital disruption, political pressure and new opportunities: the future of mass media and its impact on Japan
The PSU Center for Japanese Studies presents The first installment in its fall lecture series Truth and Its Limits: Challenges Facing Japan's Mass Media Featuring Guest SpeakerBill Emmott, Author and Long-time Editor of The Economist Magazine A Zoom Presentation co sponsored by UC Dublin Centre for Japanese Studies 12 Noon Pacific Time | 8 p.m. Irish Standard time REGISTER There may never have been a better time to be in the media, whether as a journalist or a publisher. Barriers to entry into the industry have fallen, costs of distribution have plummeted, new markets and new audiences are reachable, and access to information is easier than ever before. Yet this state of affairs has come through a technological and business hurricane which has destroyed many old business models even while creating new ones, it has brought new competition for attention from social media which also challenge perceptions of fact and falsehood, and it has made the mass media a target for political pressure and even assault even as the digital revolution has made some traditional media businesses weaker. These trends are worldwide in nature, but are happening in different ways and different speeds in different markets. Some prominent Japanese media groups have exploited the new opportunities by expanding their international English-language versions at lower cost and, most notably in Nikkei's case, by acquiring the global English language brand the Financial Times and developing joint products with it for the Asian market. Others, however, are feeling a long, slow squeeze from declining circulations and advertising revenues, while facing new competition from digital-only start-ups and struggling to convert their own output for the digital age. Into this mix has come politics, just like in Europe and America, with nationalist politicians and governments seeking to influence and manipulate media while it is in this weaker state. This lecture will explore what international experience tells us about how mass media has evolved amid this contest between opportunities and threats, how the Japanese media experience compares, and what this might mean for the future. Bill Emmott is a writer best known for his time as editor in chief of The Economist in 1993-2006 but also for his many books on Japan, which began with the bestselling "The Sun Also Sets: Why Japan will not be Number One" (1989). He is now chair of the Japan Society of the UK, of the International Institute for Strategic Studies, and of Trinity College Dublin's Long Room Hub for Arts & Humanities, and is co-director of the Global Commission for Post-Pandemic Policy. In 2017-18 he was a Visiting Fellow at All Souls College, Oxford, is an Honorary Fellow of Magdalen College, Oxford, and is an Ushioda Fellow of Tokyo College at the University of Tokyo. He is also a member of the University of Tokyo's Global Advisory Board. Bill was presenter and co-author of a documentary film about Italy, "Girlfriend in a Coma" (2013) and executive producer of "The Great European Disaster Movie" (2015), both shown on the BBC, among other broadcasters. He is the author of 14 books on Japan, Asia, the 20th century and Italy, the latest of which was "Japan's Far More Female Future: Increasing Gender Equality and Reducing Workplace Insecurity Will Make Japan Stronger" (OUP, 2020). In 2016 Japan awarded him the Order of the Rising Sun, Gold Rays with Neck Ribbon, for services to UK-Japan relations.
Virtual
cjs@pdx.edu
cjs@pdx.edu
America/Los_Angeles
public
 Though constituting 90% of the labor force on the western portion of the…
Add to my Calendar
2021-10-29 18:00:00
2021-10-29 20:15:00
Ghosts of Gold Mountain: Chinese Building the Transcontinental Railroad
 Though constituting 90% of the labor force on the western portion of the line and credited with carrying the burden of its construction, Chinese workers faded into the shadows of history over time. This talk will speak to the historical neglect and share insights into their experience gained from a decade of research and the publication of his book, Ghosts of Gold Mountain: The Epic Story of the Chinese Who Built the Transcontinental Railroad.  Gordon H. Chang is the Olive H. Palmer Professor in Humanities and Professor of History at Stanford University. He served as the Director of the Center for East Asian Studies and codirector of the Chinese Railroad Workers in North America Project. The author of Fateful Ties and author or editor of five other books, he lives in Stanford, California.   REGISTER FOR ZOOM WEBINAR
Zoom webinar (Register below)
hist@pdx.edu
hist@pdx.edu
America/Los_Angeles
public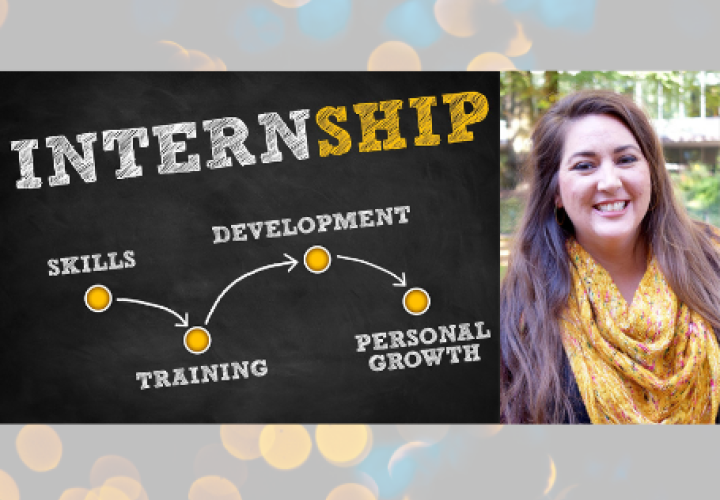 History Department Internships with Marisa Miller
This one-hour Zoom presentation and QnA with Marisa Miller, Internship Coordinator, covers PSU History majors, minors, graduate students, and other interested undergraduates with a presentation to learn about the opportunities available through PSU's Career Center.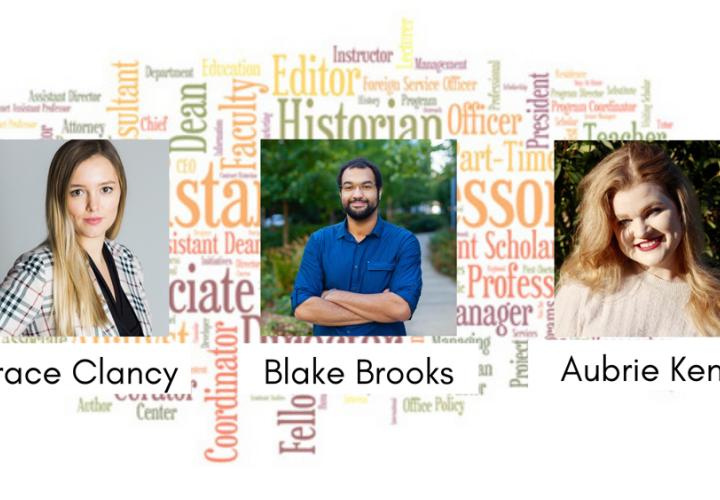 History Majors in the Workplace Recent Alumni Panel
In this conversation, three recent PSU History graduates talk about their experiences on the job market, where they went to work after earning their degrees, and how to sell your skills to potential employers. Professor John Ott, Chair of the History Department, facilitates the conversation.
---
Recent News
September 22, 2021
Jola Ajibade, geography faculty, was featured in "Amazon Faces Activism, Rising Tide of Environmental Justice"…
July 29, 2021
Tina Burdsall, sociology and University Honors, was awarded the Honors College Advisory Award for 2020-21.…
June 2, 2021
Miriam Abelson, women, gender, and sexuality studies faculty; and Bobbi Zaman, social work, presented "Rural…
Summer 2021 Department of History Newsletter
News about history student internships and award recipients; updates from the Pacific Historical Review; recaps of annual student events — History Slam! and Young Historians Conference; links to recorded Friends of History Lectures, and the Virtual Commencement Remarks from Department Chair John Ott.
VISIT
Physical Address:
Cramer Hall, Suite 441
1721 SW Broadway
Portland, OR 97201
Hours:
Monday - Friday, 9:00am to 5:00pm
Mailing Address:
Department of History
Portland State University
PO Box 751
Portland, OR 97207-0751