BB403 Strategic Craft Beverage Marketing
About This Course
This course covers the concepts and techniques required for marketing craft beverages. Market analysis, targeting strategy, brand development, promotions, and pricing will all be explored as parts of an overall marketing strategy. Instructors will share valuable insights into effective websites, social media, and channel strategies. Planning for direct customer interactions such as tours, pubs, tastings, and sales is also covered. By the end of this course, participants will have developed a marketing and sales strategy to complement a business plan plus practical knowledge of digital marketing tools to help them succeed.
Course Snapshot

Format
 

Online


Frequency
 
Once per year (Winter)


Length

5 weeks

Cost
 
$699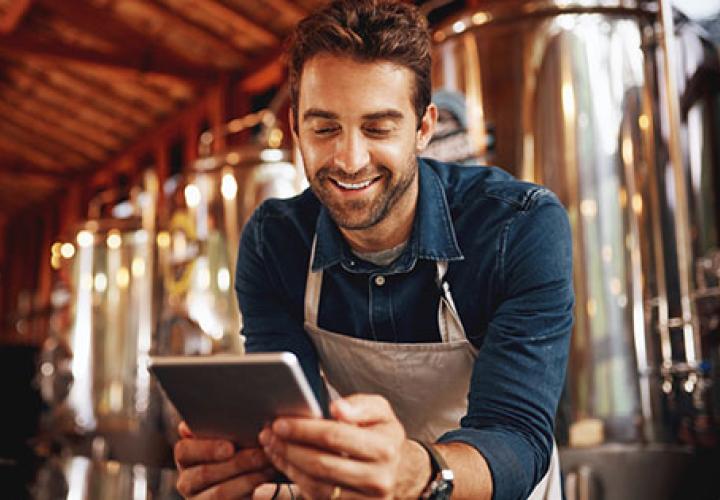 Business of Craft Brewing
While big name domestic beer sales have decreased, craft brew sales in the US continue to grow, capturing 12.7 percent of the overall market in 2017. With 6,000-plus craft breweries in the US today, a passion for brewing and a good recipe are simply not enough to thrive in such a crowded market.
What You'll Learn
Upon completion of this course, students will have gained the knowledge to:
Evaluate the craft beverage market, including key business drivers;
Identify key market segments and understand how they relate to product mix and branding decisions;
Build a pricing strategy for wholesale and retail channels;
Develop a marketing strategy that includes grassroots and social media campaigns;
Identify appropriate packaging and government approvals.
The Learning Environment
This course is entirely online and includes live sessions with the instructors, recorded videos, guest speakers, assignments, and quizzes. Approximately 8-10 hours per week is recommended for work on this course.
Additional Information
A reliable internet connection and Microsoft Excel are required.
Courses in this Certificate Track
Enrolling in the full certificate program allows for more comprehensive learning in regard to the business of craft brewing.
Courses may be taken individually and in any order unless otherwise noted. Four courses are required to complete the certificate. If pursuing the certificate, all courses in the certificate program must be completed within three years. Visit the program page for a recommended sequence.
Meet the Instructor
Nate Young
Nate Young has served as the marketing coordinator for Brightworks, a small environmental consulting agency, and as the sustainability manager for Hopworks, a regional brewpub in Portland, Oregon. Nate also works as an elementary teacher and as a consultant for a variety of craft breweries. He holds a BS in Education from Northern Arizona University and an MBA from Portland State University.