BB407 Regulation and Compliance for Craft Beverages
About This Course
This course focuses on regulation and compliance issues as well as approaches for meeting government requirements. Every craft beverage producer must have appropriate record keeping, meet labeling requirements, conform to production and inventory requirements, and pay taxes in a correct and timely manner. Regulations are applied to many other parts of the business, from the startup phase to the ongoing operations. To operate successfully in the alcohol industry, it's essential that craft beverage businesses understand where laws apply and how to conform to them. This course is for anyone who will handle the regulation and compliance side of the craft beverage business.
Course Snapshot

Format


Online


Frequency
 
Once per year (Fall)


Length

5 weeks

Cost
 
$699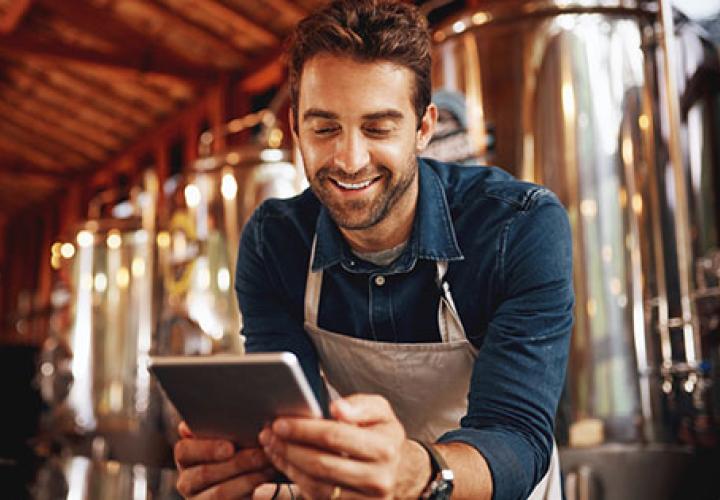 Business of Craft Brewing
While big name domestic beer sales have decreased, craft brew sales in the US continue to grow, capturing 12.7 percent of the overall market in 2017. With 6,000-plus craft breweries in the US today, a passion for brewing and a good recipe are simply not enough to thrive in such a crowded market.
What You'll Learn
Upon completion of this course, students will have gained the knowledge to:
Obtain necessary permits;
Understand regulations for daily record keeping (for tax purposes) and returned product;
Apply for new labels (Certificate of Label Approval) and formulas;
Address testing requirements for packaged products;
Comply with contract and alternating proprietorship regulations;
Comply with tied house regulations that govern relationships with retailers;
Determine appropriate taxes and payment schedules.
The Learning Environment
This course is entirely online and includes live sessions with the instructors, recorded videos, guest speakers, assignments, and quizzes. Approximately 8-10 hours per week is recommended for work on this course.
Additional Information
A reliable internet connection and Microsoft Excel are required.
Courses in this Certificate Track
Enrolling in the full certificate program allows for more comprehensive learning in regard to the business of craft brewing. 
Courses may be taken individually and in any order unless otherwise noted. Four courses are required to complete the certificate. If pursuing the certificate, all courses in the certificate program must be completed within three years. Visit the program page for a recommended sequence.
Meet the Instructor
Janene Grace
Janene Grace has worked at a large craft brewery and cidery and as a field investigator for the Alcohol and Tobacco Tax and Trade Bureau. She established Grace Regulatory Consultants to assist breweries, wineries, cideries, and other alcohol producers with regulatory services. Janene earned a BS in Education from Illinois State University and an MA in Women's Studies from the University of Illinois.