BB401 Basic Business for Craft Beverages
About This Course
This course provides an overview of the craft brewing industry from grower to glass. Participants will be introduced to the various players and processes that go into making and selling craft beer, from growing grains and hops to malting, brewing, distribution, and retail environments. The course also covers the different strategies and associated costs of creating a craft beer, along with the various types of business models for selling craft beverage products. Business models for distilleries and alcoholic cider facilities will also be included. Students will complete a basic business plan covering the cost of goods sold (COGS) as well as potential revenue from different distribution channels.
Course Snapshot

Format
 


Online


Frequency
 
2 times per year (Fall & Winter)


Length

5 weeks

Cost
 
$699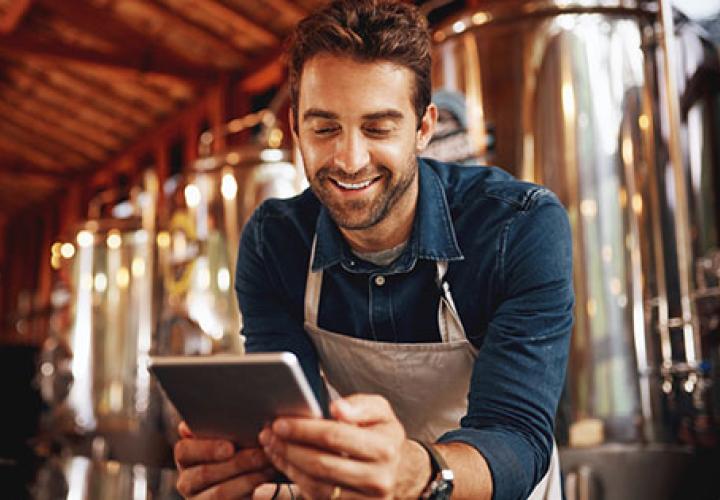 Business of Craft Brewing
While big name domestic beer sales have decreased, craft brew sales in the US continue to grow, capturing 12.7 percent of the overall market in 2017. With 6,000-plus craft breweries in the US today, a passion for brewing and a good recipe are simply not enough to thrive in such a crowded market.
What You'll Learn
Upon completion of this course, students will have gained the knowledge to:
Understand the craft brewing industry landscape;
Identify competitive dynamics, trends, and opportunities for brewers;
Define the process of getting from the field to the end consumer and the associated costs;
Evaluate the regulatory environment in specific regions, associated taxes and licenses, and constraints on the different business models;
Apply strategies for differentiating product;
Create a basic business plan for a new or existing brewery.
The Learning Environment
This course is entirely online and includes live sessions with the instructors, recorded videos, guest speakers, assignments, and quizzes. Approximately 8-10 hours per week is recommended for work on this course.
Additional Information
This course is a prerequisite for Craft Beverage Business Management. A reliable internet connection and Microsoft Excel are required.
Courses in this Certificate Track
Enrolling in the full certificate program allows for more comprehensive learning in regard to the business of craft brewing.
Courses may be taken individually and in any order unless otherwise noted. Four courses are required to complete the certificate. If pursuing the certificate, all courses in the certificate program must be completed within three years. Visit the program page for a recommended sequence.