Program Experience
Our students develop their creative vision, master technical skills, and develop a deep understanding of film history and the future of the film industry. Moviemaker magazine named the PSU School of Film one of the best Northwest schools for outstanding training in criticism and theory.
At PSU, you'll refine your creative vision while working closely with expert professors who are active in the film industry and in academia. As you pursue your film degree, you're encouraged to become a part of the film community on campus and in Portland through events, clubs, networking opportunities and off-campus internships. And when you graduate with your film degree, you'll be ready to jump into professional work in film production or to deepen your studies in graduate school.
Open for Fall. Open for All.
This fall PSU opens for in-person classes. Design branded media for eco-friendly companies. Collaborate to shine a light on social justice. Think globally to explore feminism through film. Experiment with sound and image. These are just a few of the paths you can travel if you major in Film at Portland State.
Create
As a Film major at Portland State University, you'll meet the friends and make the connections you need to succeed as a filmmaker or film scholar.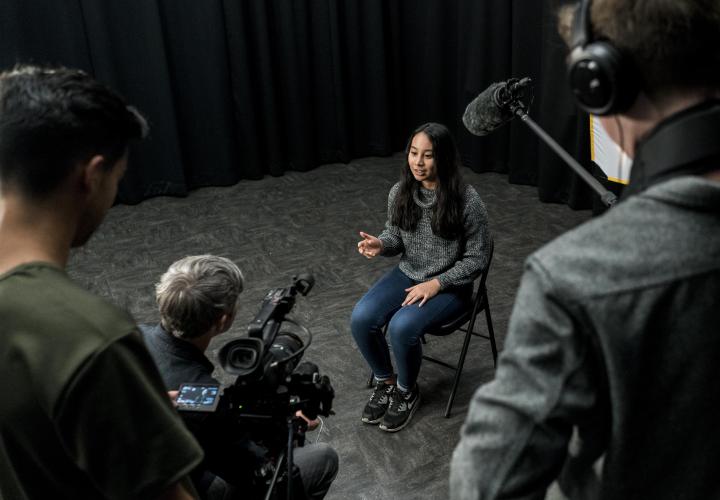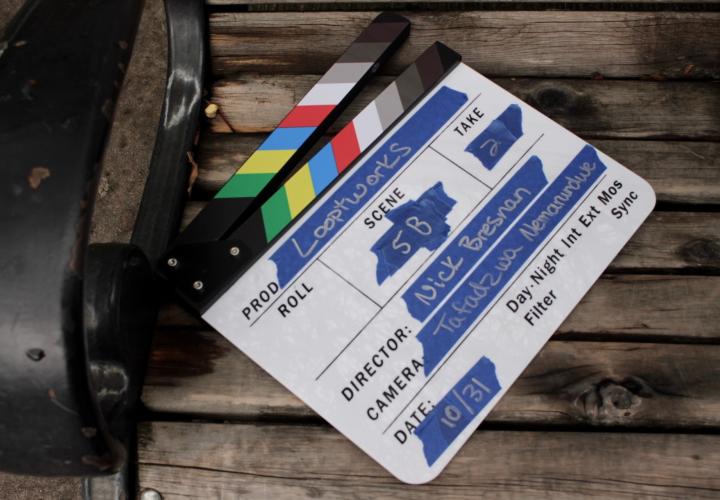 Student Resources
We believe that the film program thrives when we work as a supportive and collaborative community in class, at internships, and on set. Students work both in groups and solo to gain the widest range of experiences for their future careers.
Celebrate: 2021 Spring Showcase
The 2021 Spring Showcase launches on June 11 and we invite you to experience it online at the link below. The School of Film hosts an annual curated showcase of the best in production and writing. Prizes are awarded for best essays and films in various categories.
Follow us on Social Media
Follow PSU Film on Instagram
Film News
April 1, 2021
Stephanie Erev, urban and public affairs faculty, presented her research titled "On Apocalyptic Spiritualities…
March 17, 2021
Film major Nolan Gold filmed Higher Education in Prison Capstone students introducing themselves and talking about their experiences of being a student during Covid while conveying messages of hope to the women in Coffee Creek Correctional Facility who they were unable to meet due to the pandemic. If not for lockdown restrictions, the capstone students would have studied alongside the women in Coffee Creek who are taking college classes while in the facility. Danielle, who is…
January 11, 2021
Professor Jennifer Ruth signs book contract with Johns Hopkins University Press for Cancel Classes: Social Justice and the Future of Academic Freedom, co-authored with Michael Bérubé, Edwin Erle Sparks Professor of Literature at Pennsylvania State University. Cancel Classes will investigate whether developments over the last two decades – the erosion of tenure, the rise of social media, the resurgence of white supremacism – necessitate a new conception of academic freedom.