Support the School of Film
Film is a driving force in the most profound conversation of our modern age. In social, cultural, political and personal realms, the intensity and immediacy of film teaches us valuable lessons — evoking emotion, challenging perspectives, inspiring change and compelling action.
PSU's School of Film unites professional training in all aspects of film production with rigorous study of film theory and scholarship. The school's emphasis on the intellectual dimensions of filmmaking as well as its practice distinguishes it nationally. It was recently ranked in the top 10 in the U.S. and Canada by MovieMaker magazine, and named the West's outstanding program for theory and criticism — with a range and depth of courses far beyond basic film history.
Inspired by PSU's urban setting and mission to serve the city, faculty promote hands-on experiences to enhance learning, create professional connections and enrich the cultural life of Portland.
To study and produce film is to understand and harness the most powerful visual tool of our times. Support for students and faculty with a wide range of backgrounds and experiences is an investment in something vital at a moment of radical human disconnection: narratives that can change our lives and change the world.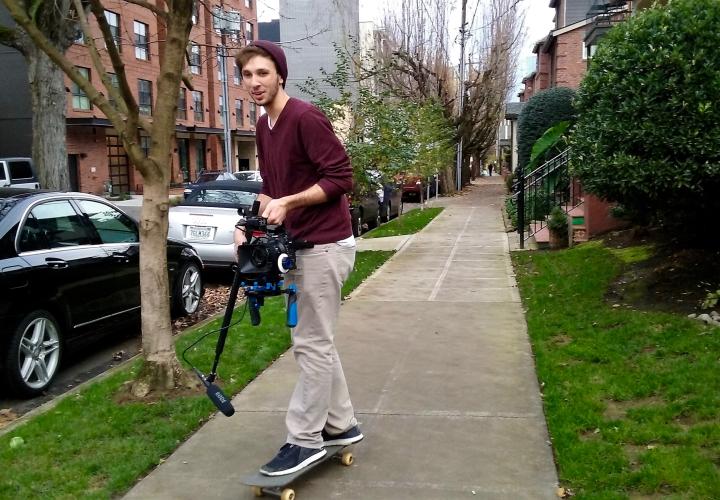 More Ways to Give
For more information about opportunities to support the School of Film's students, faculty and programs, contact:
Jaymee Jacoby, Assistant Vice President for Development
503-890-4962 or email jacobyj@psuf.org