Calling all future engineers and computer scientists!
Ever wonder how you make a robot move? Want to know more about how that app on your phone really works? Just feel like getting your hands dirty and creating something awesome from scratch? We offer a variety of programs where K-12 students can explore the science, technology, engineering, and math (STEM) fields and get hands on experience building, creating, programming, and designing. What are you waiting for? Check out our youth programs below!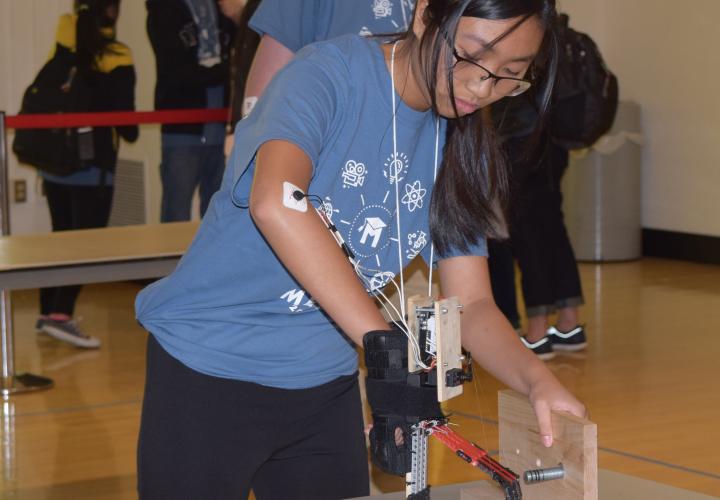 Oregon MESA
Oregon MESA is an invention education program that provides a confidence-building curriculum for underrepresented students, improving academic achievement. Since 1985, Oregon MESA has inspired thousands of middle and high school students to excel in the STEM fields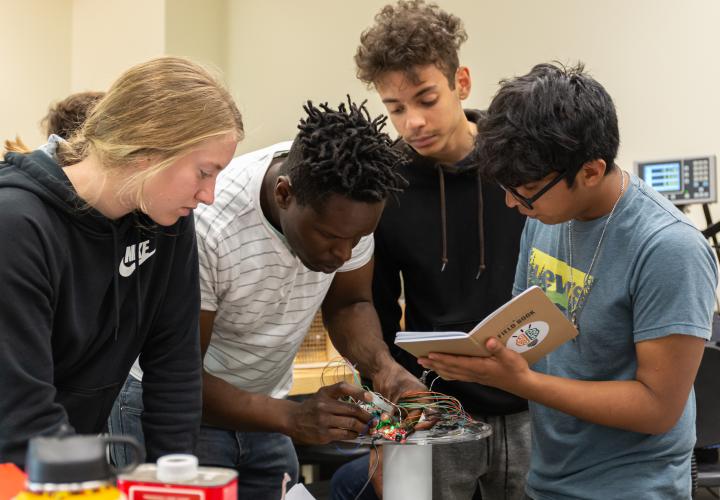 Invention Bootcamp
Anyone can become an inventor when given the right tools. Invention Bootcamp gives more students these tools early in their education. Our four-week, intensive educational experience led by PSU engineering faculty and students gives 25 motivated high school students access to rapid prototyping tools and more.
CyberPDX
CyberPDX is a 5-day residential camp to introduce cybersecurity principles, policies, and careers through a curriculum that integrates programming, cryptography, technology, law/ethics, film, and filmmaking. PSU faculty led lectures and demonstrations prepare for students for challenging projects.
The Maseeh College is committed to expanding access to education in STEM fields with particular emphasis on women and students from underserved communities. If you are involved with an organization promoting science and technology education and would like to partner with the Maseeh College please contact our Diversity, Recruitment, and Retention Coordinator, Joyce Pieretti.