BP110 Project Management Communications and Teamwork
About This Course
Project teams can accomplish impactful results when individual talents, experience, and perspectives find a way to communicate and work in collaboration to meet project goals. Project team leaders must understand themselves, including their own strengths; know how to build successful teams; and know how to run effective meetings.
This course provides practical exercises to give students the tools and skills to create and empower effective project teams, and improve communication with stakeholders and the project team. Students will discover actionable high impact and relevant teamwork solutions to help their project teams achieve full potential and overcome obstacles.
Course Snapshot

Format
 
The course is delivered remotely, with a blend of virtual live sessions and self-paced activities.

Frequency
 
4 times per year (Fall, Winter, Spring, & Summer)


Length

One week with a 15-hour workload. Please check the schedule for live session dates and times.

Cost
 
$699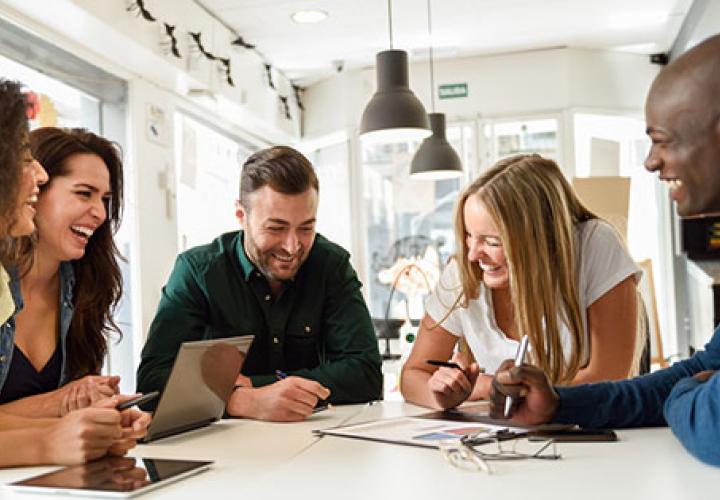 Project Management
Projects are everywhere — in healthcare, IT, government, nonprofits, retail, construction, education, banking, and more. With a projected 6.2 million project management roles added in the U.S. by 2020, the field of project management continues to be a top career choice. The ability to create and lead...
What You'll Learn
Upon completion of this course, students will have gained the knowledge to:
Understand and apply best practices on project teamwork and team communication;
Effectively use StrengthsFinder, an online strengths assessment;
Understand elements of effective project meetings;
Bring out each project member's strengths for greater contribution to the overall project.
The Learning Environment
This course is delivered remotely, with a blend of synchronous and asynchronous activities. Virtual live sessions provide opportunities to engage with the instructor and other students in real-time and self-paced activities give students the chance to work through content on their own schedule.
Other Courses in this Certificate Track
Enrolling in the full certificate program provides students with a comprehensive overview of all aspects of project management.
Courses may be taken individually and in any order unless otherwise noted. Four courses are required to complete the certificate. If pursuing the certificate, all courses in the certificate program must be completed within three years. Visit the program page for a recommended sequence.
Meet the Instructors
Allison Brown
Allison Brown has worked in senior roles in human resources, organizational development, and learning and development, including positions with Penske, Rite Aid, and Columbia Sportswear Company. She specializes in change management, strategic human resources, coaching, leadership, and project management. Allison earned a master's degree from Portland State University.
Heather LeFevre has held senior strategic roles at some of the world's most creative companies, including Crispin Porter + Bogusky, StrawberryFrog, Tribal DDB, and Hyper Island. She has crafted brand worlds for Emirates, Bacardi, Philips, and Gucci. Heather holds a BA in English and an MS in Communications and Media Studies from the University of Texas.