About This Course
An organization's finances tell an important story, and managers need to recognize where an organization stands and what financial goals will most effectively improve results. This course covers the core concepts in finance and accounting; provides practice in analyzing and interpreting financial reports; and offers the vocabulary necessary to discuss issues and justify budget proposals more effectively.
Course Snapshot

Format
 
Course delivered in a virtual format with live instructor & student interaction

Frequency
 
Once per year (Fall)


Length

2 days, 8:00am - 4:30pm

Cost
 
$549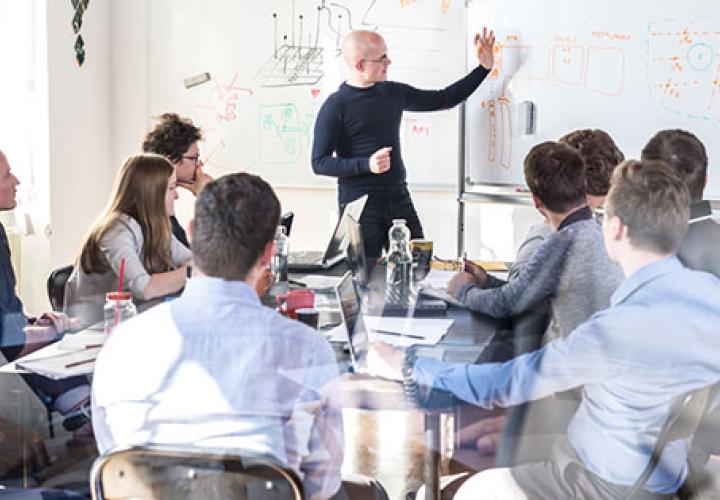 Business Management
High performers are often promoted to management positions given their specific skills related to their areas of expertise. However, they may not be fully prepared for the complex spectrum of management responsibilities, which includes managing people, motivating teams, managing budgets, and creating...
What You'll Learn
Upon completion of this course, students will have gained the knowledge to:
Understand core concepts in accounting and finance;
Read and interpret financial reports (ex. balance sheets, income statements);
Use Excel for financial forecasting and analysis;
Plan capital expenditures;
Use tools to measure and manage budgets and financial performance.
The Learning Environment
This course is delivered in a virtual format and combines lectures, discussions, and group activities. 
Additional Information
A laptop computer with Microsoft Excel and a calculator with add, subtract, multiply, divide, and exponent functions are required. 
Courses in this Certificate Track
Enrolling in the full certificate program allows for more holistic learning in regard to business management.
Courses may be taken individually and in any order unless otherwise noted. Five courses are required to complete the certificate. If pursuing the certificate, all courses in the certificate program must be completed within three years. Visit the program page for a recommended sequence.
Meet the Instructor
Michael Dimond
Michael Dimond spent more than 25 years managing results for companies ranging from Fortune 500 to entrepreneurial startups, including HSBC and RR Donnelley. Michael earned a BS in Business Administration, with a concentration in finance and accounting, and an MS in Financial Analysis from Portland State University.