BP101 Done! Manage Projects to Success
About This Course
This self-paced course provides a comprehensive foundation for successful project management. Twenty-three video modules cover essential topics, which are supported with illustrative examples and powerful tools. You will become well-versed in Predictive methods, such as Gantt charts, and Adaptive methods, such as Scrum and Kanban. This course will equip you with the vocabulary, practical applications, and confidence needed to successfully manage your next project. All material is consistent with the Project Management Body of Knowledge® with a focus on effective application.
Course Snapshot

Format
 
Online

Frequency
 


Self-paced


Cost
 
$299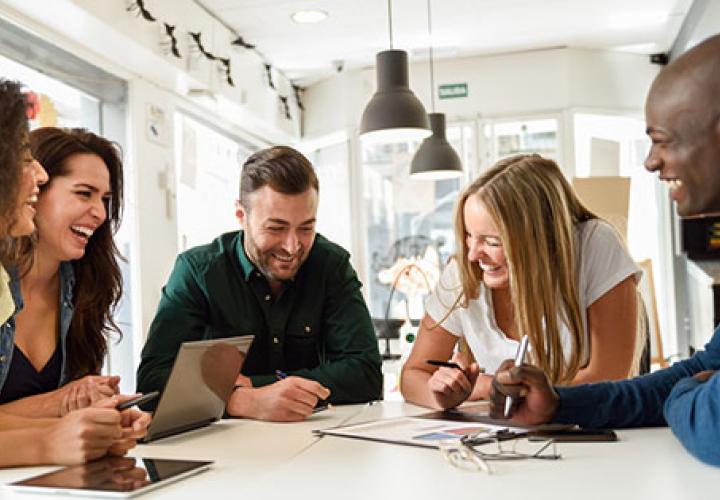 Project Management
Projects are everywhere — in healthcare, IT, government, nonprofits, retail, construction, education, banking, and more. With a projected 6.2 million project management roles added in the U.S. by 2020, the field of project management continues to be a top career choice. The ability to create and lead...
What You'll Learn
Upon completion of this course, students will have gained the knowledge to:
The critical elements that make a project successful
How to assemble and engage the best team
How to work effectively with stakeholders 
How to get clarity and buy-in for a project
How to carry out day-to-day project operations
How to avoid typical pitfalls that derail projects
The Learning Environment
This course is fully online and self-paced.
Courses in the Project Management Certificate Track 
Enrolling in the full certificate program provides students with a comprehensive overview of all aspects of project management.
Courses may be taken individually and in any order unless otherwise noted. Four courses are required to complete the certificate. If pursuing the certificate, all courses in the certificate program must be completed within three years. Visit the program page for a recommended sequence.
Meet the Instructor
Ron Sarazin
Ron Sarazin, president of Olympic Performance, Inc., specializes in project management, business analysis, visual management, customer service, and strategic planning training and consulting. He has worked for PACCAR, Portland General Electric, and Mutual Health Systems. Ron earned a BS in Industrial Engineering at Oregon State University and completed specialized training at the University of Idaho and Stanford University.