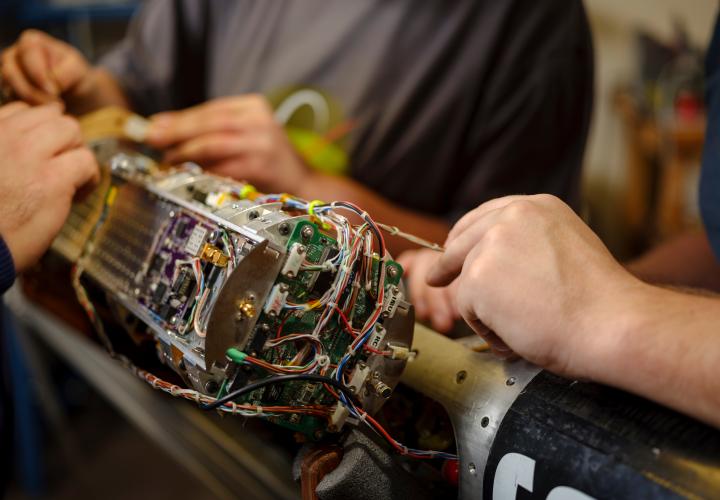 The Beta Project
The Maseeh College of Engineering and Computer Science created The Beta Project to inspire and support student innovation. Each academic term, student teams have the opportunity to develop their own ideas from proposal to prototype.
More Information
The Beta Project is an opportunity for students to obtain funding to support their own project ideas. You bring the idea and the motivation to see it through and the College will provide the resources.
A panel of faculty, students, and mentors will select a limited number of projects for an award up to $1,000 based upon inventiveness, opportunity for student learning, and potential impact. Successful projects may be eligible for up to $3,000 in additional funding. 
Eligibility 
Anyone can apply for funding through The Beta Project. The only condition is that you (if you apply solo) or one of your team members is an engineering or computer science major at Portland State.
Selection Process
A panel of faculty, students, and mentors will select projects slated for presentation. All project proposals will receive an email with review results.
Selected teams will be invited to meet the panel. Students will give a five-minute oral presentation followed by five minutes of discussion.
Projects that receive funding will be notified within one week of presenting.
Application Deadline
The deadline to apply for 2020 has passed. Please stay tuned for 2021 application details.
Questions?
Please contact Don Mueller at muellerd@pdx.edu.