Education Abroad
About Us
The Portland State University Education Abroad Office has offered international academic opportunities for over 50 years. We provide over 200 credit-bearing international opportunities for students, faculty, and staff in approximately 80 countries. Our programs allow undergraduate, post-bac, and graduate students of various disciplines the opportunity to participate in study abroad, service learning, Capstone, and internship programs. The Education Abroad Office also supports faculty and staff with developing and implementing PSU courses abroad through our short-term faculty-led programming. Our academic programs range in duration from 10 days to a full academic year abroad.
Mission Statement
The Education Abroad office contributes to the internationalization of the Portland State University campus by providing academically relevant and accessible opportunities abroad for all students, and faculty and staff. Through collaboration with campus departments and partners, we work to empower all participants to explore, experience, and engage as globally responsible citizens.
Are You Experiencing an Emergency?
If you are abroad and need immediate assistance, call the PSU Emergency line at 503-725-5911 and you will be routed to an on-call PSU Education Abroad Crisis Management Team Member.
Education Abroad Leadership
Jennifer Hamlow
Director
Education Abroad
jhamlow@pdx.edu
(503) 725-5309
Karl Miller Center - 610E
Departmental Liaison:
Language, Culture & Meaning
Ron Witczak
Executive Director
Office of International Affairs
witczakr@pdx.edu
503-725-8246
Karl Miller Center - 610D
Education Abroad Advisors
Alyse Collins
Senior Advisor
ayc@pdx.edu
(503) 725-8256
Karl Miller Center - 610G
Advising Portfolio:
Africa, Asia, Europe (Greece, Italy, and Russia), & Middle East
Departmental Liaison:
Society & Identity
Health, Science, and the Earth
Hannah Fischer
Faculty-Led Program Coordinator
Education Abroad Advisor
hfis2@pdx.edu
(503) 725-4030
Karl Miller Center - 610F
Advising Portfolio:
Czech Republic, England, Hungary, Ireland, Scotland, and Poland
Departmental Liaison:
Business Pathway
Honors
University Studies
Urban, Public & Global Affairs Pathway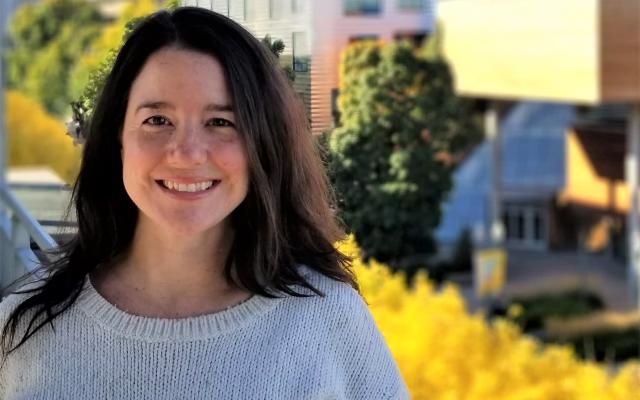 Rachel Landers
Education Abroad Advisor
goffra@pdx.edu
(503) 725-4195
Karl Miller Center - 610H
Advising Portfolio:
Australia, Belgium, Denmark, France, Germany, Latin America, New Zealand, Norway, Portugal, Spain, Sweden
Departmental Liaison:
Design, Creativity, & Performance
Engineering, Computer Science, Math, & Physics
Finance Team
Debra Clemans
Financial Officer
Director of Fulbright & Boren Programs
Office of International Affairs
clemansd@pdx.edu
503-725-5859
Karl Miller Center - 610A
Zsanrei Konohia
Accountant
Office of International Affairs
zkonohia@pdx.edu
503-725-2431
Karl Miller Center - 610B
Volunteer with Education Abroad
There are a lot of different volunteering opportunities with the Education Abroad Office. The list below includes examples from past projects as well as current/ongoing projects. Click on the project titles to get a sense of the types of opportunities that are available in our office.
If you are interested, please send a resume and cover letter to edabroad@pdx.edu explaining your availability and which projects you are most interested in (please note, some projects may require previous experience).  If you are interested in pursuing any of these projects as part of an internship, or as a class project, please let us know, and we will do our best to help accommodate any specific requirements you may have.  All volunteers will be required to sign a Volunteer Appointment Letter and Waiver. (NOTE: You do not need to be a current PSU student to volunteer.)