DA400: Intro to Quantitative Methods
About This Course
In data analytics, having a foundation in quantitative methods and being able to understand the mathematics behind the data is crucial. Employees need to be able to think critically about the best statistical methods to collect and analyze data. This introductory course provides participants with an overview of the language of statistics and equips them with the necessary tools to interpret and perform basic statistical tasks. Participants will focus on applying tools and concepts to practical problems in a variety of business settings. This course is appropriate for those with limited backgrounds in statistics.
Course Snapshot

Format
 
Course delivered in a virtual format with live instructor & student interaction

Frequency
 
2-3 times per year (Fall, Winter, & Spring)


Length

5 evenings, 6:00pm - 9:00pm

Cost
 
$649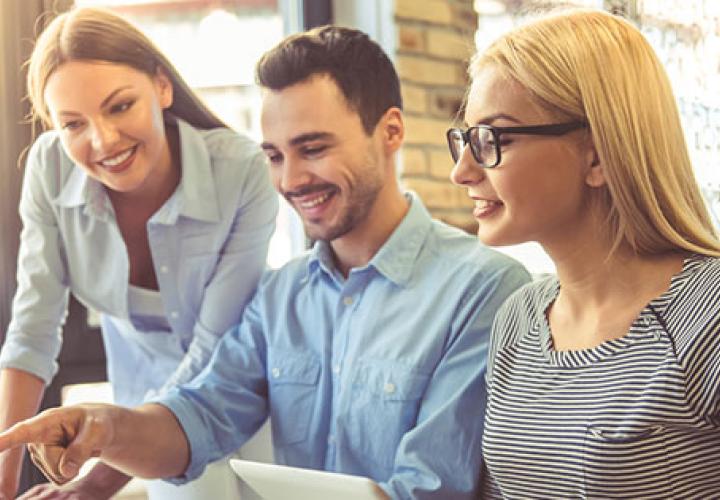 Data Analytics
It is difficult to imagine today's world without big data. More information is available than ever before, and understanding how to properly collect, evaluate, draw conclusions from, and apply data is critical for making informed business decisions. Professionals in all industries are increasingly using...
What You'll Learn
Upon completion of this course, students will have gained the knowledge to:
Describe data in a meaningful way with histograms, box and whisker plots, and statistics.
Recognize the difference between signal vs. noise variation.
Test data to identify the best distribution fit and the implications.
Construct, read, and interpret statistical control charts.
Become familiar with t- and F-distributions and use them to test differences in means and variances.
Additional Information
A laptop with Microsoft Excel is required.
The Learning Environment
This course is delivered in a virtual format and combines lectures, discussions, and group activities. 
Other Courses in this Certificate Track
Enrolling in the full certificate program allows for more comprehensive learning in regard to data analytics.
Courses may be taken individually and in any order unless otherwise noted. Five courses are required to complete the certificate. If pursuing the certificate, all courses in the certificate program must be completed within three years. Visit the program page for a recommended sequence.
Meet the Instructor
Christopher Dennis
Christopher Dennis' work in product and process development, problem-solving, and project management spans utilities, music publishing, food manufacturing, and electronics industries. His perspective on innovation was developed during six years on staff at Massachusetts Institute of Technology. Chris earned a BS in Physics from the University of Rochester and an MSEE from Northeastern University.