BP111 Project Planning and Organization
About This Course
Well-run projects depend entirely on the foundation built during the initial project planning stages, careful and precise project organization, and excellent teamwork.
This foundational course provides an overview of project management, a detailed look at the characteristics of successful projects, and a hands-on team simulation of the project planning and project management process. Students will review current best practices as defined by the Project Management Institute (PMI) in their Project Management Body of Knowledge (PMBOK®), and learn how to plan and execute projects effectively.
Course Snapshot

Format
 


Fully online and Hybrid options are available


Frequency
 
4 times per year (Fall, Winter, Spring, & Summer)


Length

One week with a 15-hour workload. Please check the schedule for live session dates and times.

Cost
 
$699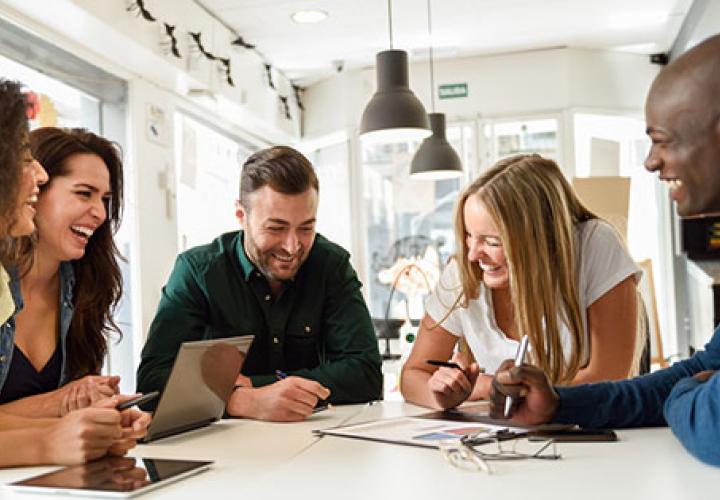 Project Management
Projects are everywhere — in healthcare, IT, government, nonprofits, retail, construction, education, banking, and more. With a projected 6.2 million project management roles added in the U.S. by 2020, the field of project management continues to be a top career choice. The ability to create and lead...
What You'll Learn
Upon completion of this course, students will have gained the knowledge to:
Understand the two fundamental types of projects (plan-driven and change-driven) and their associated project management methodologies, and how to choose the right one for the project;
Define and manage the scope of a project;
Identify and properly work with all project stakeholders;
Evaluate project complexity and drive selection of tools and techniques appropriately.
The Learning Environment
This course is available in a hybrid format or in a fully online format.
Hybrid
This format includes two in-person live sessions at the Center and 8 hours of virtual activities. In-person sessions give students maximum opportunities for live engagement and networking and virtual activities allow for additional flexibility and a variety of exercises.
Online-Blended
This format is fully online, with a blend of synchronous and asynchronous activities. Virtual live sessions provide opportunities to engage with the instructor and other students in real-time and self-paced activities give students the chance to work through content on their own schedule.
 
Other Courses in this Certificate Track
Enrolling in the full certificate program provides students with a comprehensive overview of all aspects of project management.
Courses may be taken individually and in any order unless otherwise noted. Four courses are required to complete the certificate. If pursuing the certificate, all courses in the certificate program must be completed within three years. Visit the program page for a recommended sequence.
Meet the Instructor
Ron Sarazin
Ron Sarazin, president of Olympic Performance, Inc., specializes in project management, business analysis, visual management, customer service, and strategic planning training and consulting. He has worked for PACCAR, Portland General Electric, and Mutual Health Systems. Ron earned a BS in Industrial Engineering at Oregon State University and completed specialized training at the University of Idaho and Stanford University.