AO405 Athletic and Outdoor Branding and Positioning
About This Course
Developing, defending, and maintaining a differentiated and inspiring brand or product strategy can be a messy, nonlinear process. While products have life cycles, a brand's life can span ages. Brands add incredible value to companies because of the associations, loyalty, and equity that they build with customers. The best brands are based on strong ideas and are supported by extraordinary creativity and advertising. In this course, participants will learn the importance of brand management and positioning strategies, both of which play essential roles in creating powerful impressions in the minds of consumers while also differentiating a brand from its competitors.
Course Snapshot

Format
 
Course delivered in a virtual format with live instructor & student interaction

Frequency
 
Once per year (Fall)


Length

Five, 3-hour evening classes (6:00pm - 9:00pm)

Cost
 
$499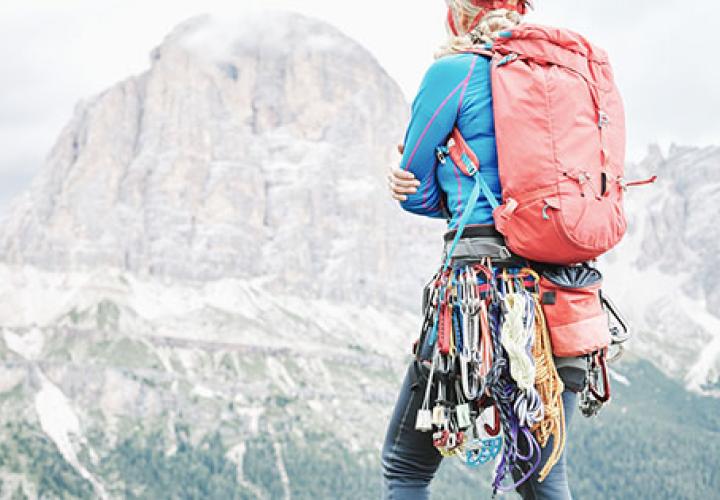 ATHLETIC AND OUTDOOR PRODUCT MANAGEMENT
There is no better place to learn about the athletic and outdoor industry than in Portland, Oregon — home of some of the world's most successful athletic and outdoor apparel companies, including Nike, Adidas, Columbia, KEEN, and many others. In fact, Oregon employs more than 14,000 professionals in the...
What You'll Learn
Upon completion of this course, students will have gained the knowledge to:
Recognize the important role that brand plays in the success of a company.
Think critically about brand growth and development over time.
Understand simple, digestible principles of good brand strategy and positioning.
Measure brand success against the competition.
The Learning Environment
This course is delivered in a virtual format and combines lectures, discussions, and group activities. 
Courses in this Certificate Track
Enrolling in the full certificate program allows for more comprehensive learning in regard to athletic and outdoor product management.
Courses may be taken individually and in any order unless otherwise noted. Five courses are required to complete the certificate. If pursuing the certificate, all courses in the certificate program must be completed within three years. Visit the program page for a recommended sequence.
Meet the Instructor
Heather LeFevre
Heather LeFevre has held senior strategic roles at some of the world's most creative companies, including Crispin Porter + Bogusky, StrawberryFrog, Tribal DDB, and Hyper Island. She has crafted brand worlds for Emirates, Bacardi, Philips, and Gucci. Heather holds a BA in English and an MS in Communications and Media Studies from the University of Texas.