AO403 Athletic and Outdoor Material Sourcing
About This Course
Choosing the right materials for a product is one of the most crucial decisions in designing performance gear. It is important to balance this decision from a cost perspective as well as from branding and functional perspectives. Both manufacturers and retailers need to be educated in raw materials and material sourcing to be able to articulate the benefits of one product over another.
This course focuses on materials planning and proper sourcing, providing students with genuine insight into the material supply chain and the decisions brands face with respect to materials. Students will walk away from this course having worked on a small project that is pitched to the class — a valuable experience that emulates the work actual product teams do.
Course Snapshot

Format
 
Course delivered in a virtual format with live instructor & student interaction

Frequency
 
Once per year (Fall)


Length

Five, 3-hour evening classes (6:00pm - 9:00pm)

Cost
 
$499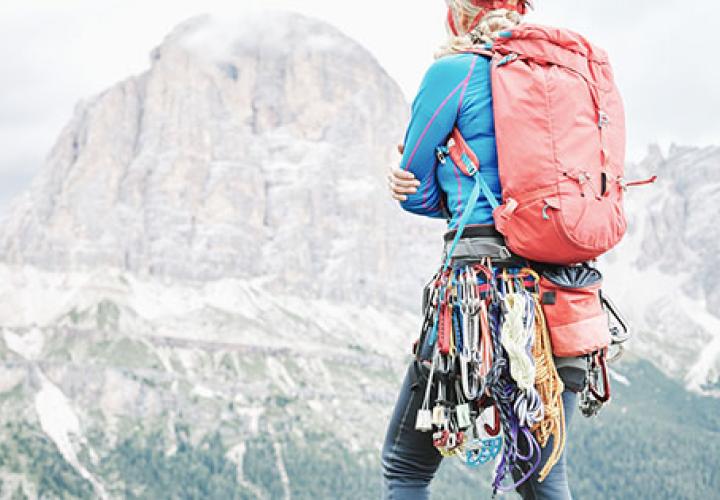 ATHLETIC AND OUTDOOR PRODUCT MANAGEMENT
There is no better place to learn about the athletic and outdoor industry than in Portland, Oregon — home of some of the world's most successful athletic and outdoor apparel companies, including Nike, Adidas, Columbia, KEEN, and many others. In fact, Oregon employs more than 14,000 professionals in the...
What You'll Learn
Upon completion of this course, students will have gained the knowledge to:
Think critically about the constraints designers and developers face when choosing materials.
Be familiar with the complexities of the materials supply chain and procurement process, including international sourcing and compliance issues.
Appreciate the relationship dynamic between brand, factory, and materials supplier.
Understand the challenges presented by inventory control and storage.
Be familiar with and evaluate primary footwear materials.
The Learning Environment
This course is delivered in a virtual format and combines lectures, discussions, and group activities. 
Courses in this Certificate Track
Enrolling in the full certificate program allows for more comprehensive learning in regard to athletic and outdoor product management.
Courses may be taken individually and in any order unless otherwise noted. Five courses are required to complete the certificate. If pursuing the certificate, all courses in the certificate program must be completed within three years. Visit the program page for a recommended sequence.
Meet the Instructor
Mitchell Sayre
Mitchell Sayre serves as business development and implementation manager at OIA Global, where he creates material sourcing and supply chain solutions for major footwear brands. His previous roles included working in business development and marketing roles for PACCESS, Pony Leather, and CEVA Logistics. Mitchell earned a BS in Business from the University of Oregon.