Education Abroad for Public Health Majors
Education Abroad for
Public Health Majors
Globalize Your Education
Public Health majors are highly encouraged to study abroad. Participating in study abroad is an ideal way to add a global perspective to your Public Health major through first-hand experience living and studying in another country and culture. 
Review the resources here to first help decide how an international experience can fit into your degree plan. It is important to work with your Public Health Advisor and an Education Abroad advisor early on in the application process to make sure that you are choosing the best program to fit your goals and meet major requirements.
Why Study Abroad?
When you step out of a familiar environment and engage with another society, where cultural, political, and academic perspectives differ from the U.S., it can greatly enhance your perspective by placing domestic issues and experiences within an international context.  It helps participants negotiate differences, listen to and learn from new viewpoints, and adapt to unfamiliar situations.  The changed perspective students gain from studying abroad helps make them better informed global citizens, and they are often more competitive for employment, fellowships, and graduate school.
You can Afford to Study Abroad!
Receiving FAFSA? All subsidized & unsubsidized Stafford Loans will automatically work on your study abroad program! 
Veteran? Use your Veterans Benefits to help cover the cost of your program fee! 
Pell Grant Recipient? Not only can you use your Pell Grant, but you are also eligible for the Gilman Scholarship, worth up to $5,000! 
Need Scholarships? The PSU Ed Abroad office offers scholarship workshops every term and has a multitude of resources online for students on a budget. Come meet with us so we can talk about awards ranging from $500 - $10,000.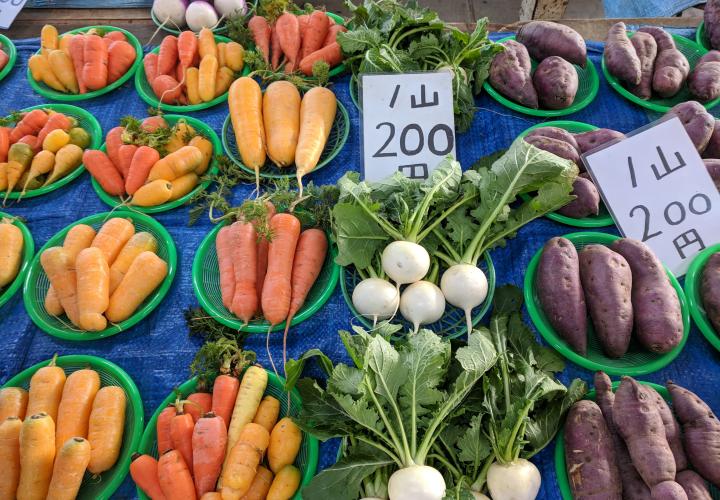 Short-Term Study Abroad in Japan, Summer 2022
Community Nutrition in Japan

Learn about food education and community nutrition in Japan! Earn 3 (grad) or 4 (undergrad) credits toward your Public Health major during this 2-week program.
My experiences studying abroad fundamentally changed the way I see the world and I will forever have more humanity, gratitude, forgiveness, and love for all people. Every American should see life outside of the U.S. and this particular program allowed me to think about public health from a different perspective.

 


Bella Catalano, Community Health Studies/Biology major.
Program: CIEE Community Public Health in Khon Kaen, Thailand (Summer)
What Programs Work Well for Public Health Majors?
The programs listed below are recommended because they offer the largest number and range of courses relevant to Public Health majors.
AFRICA
CIEE Community Public Health Program in Gaborone, Botswana
GEO:  Global Health, Development, and Service Learning in Accra
CIEE Arts and Sciences Program in Cape Town, South Africa
IE3 Global Internships
ASIA
USAC India: Health and Society in Bangalore
IE3 Global Japan: Tokyo, Waseda University
PSU Exchange South Korea: Seoul, Hanyang University
PSU Faculty-Led Japan:  Tokyo - Community Nutrition in Japan
SIT Study Abroad India: Traditional Medicine and Healthcare Practices
EUROPE
IFSA - University of Glasgow
USAC Sweden: Linnaeus University Undergraduate and Graduate Courses inVäxjö/Kalmar
USAC Italy: Education, Communications, Health, and Italian Studies in Reggio Emilia
CIEE Community Public Health Systems Session II + III (London & Amsterdam)
DIS - Study Abroad in Copenhagen, Denmark
USAC Netherlands: Maastricht University Undergraduate Courses
IE3 Global England: Sheffield, University of Sheffield
LATIN AMERICA
USAC Costa Rica: Life and Health Sciences, Spanish and Culture Studies in San Ramón
IFSA- Merida Universities Program, Mexico
CIEE Liberal Arts Program in Santiago, Chile
IE3 Global Ecuador:  Quito, Universidad San Francisco de Quito (USFQ)
MIDDLE EAST
PSU Exchange Egypt: Cairo, American University in Cairo (AUC) (Exchange)
Hebrew University: Rothberg International School - Undergraduate Study Abroad Program
OCEANIA
IE3 Global Australia: Cairns and Townsville, James Cook University
IFSA - University of Auckland, New Zealand
USAC Australia:  Griffith University Undergraduate Courses in Gold Coast or Brisbane
Don't see a program that works for you? Click here for the complete list of programs. 
Ready to take the Next Step?
Attend an Ed Abroad 101 session to learn more about studying abroad at PSU. These are 30 minute sessions offered when classes are in session. They cover the application process and direct you to next steps.