Tony Lamb Racial Justice Fellowship Program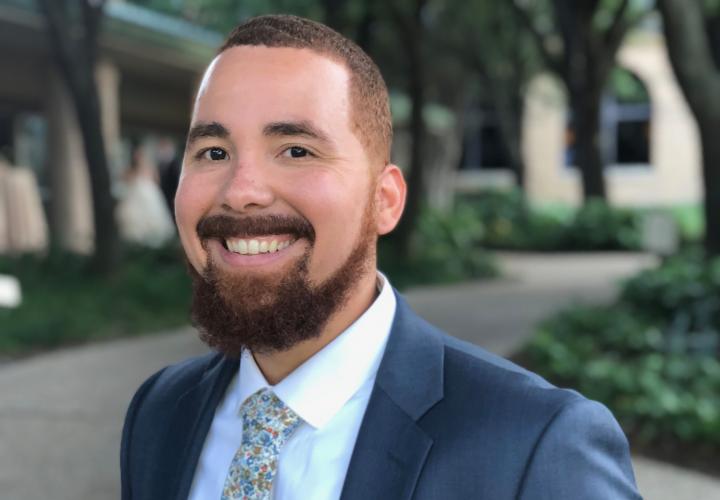 The Nohad A. Toulan School of Urban Studies and Planning is proud to establish the Tony Lamb Racial Justice Fellowship to honor the legacy and spirit of the late Tony Lamb, whose passing on July 30, 2020 was a tremendous loss to the entire Portland community.
Tony was a 2015 graduate of the PSU Community Development undergraduate major, and a 2018 graduate of the MURP program. He had worked for three years as a planner at the City of Portland Bureau of Planning and Sustainability (BPS), and prior to that, at the Rosewood Initiative in east Portland. He was an advocate for BIPOC communities and an emerging leader in Portland's Black community. He volunteered and lent his expertise to numerous community-based organizations and used his platform at the Portland Bureau of Planning and Sustainability to help break down the multifold layers of institutional racism and White supremacy that planning has created or abetted. 
The Lamb Fellowship is an annual award connected with the Portland Planning Diversity Award (PPDA) program, which provides funding support and professional internship experience to highly-qualified MURP students from underrepresented backgrounds within the planning profession, including Black, Indigenous and People of Color (BIPOC). Started in 2012, the PPDA program has supported more than two dozen MURP students, including Tony Lamb, whose PPDA placement at Portland BPS led to his hiring there. 
The Lamb Fellowship will provide:
PPDA award, including 36 credits of tuition remission per academic year, partial fee waiver, and monthly stipend.  
Internship placement with a Black- or Indigenous-led organization on planning-related projects promoting racial justice in the greater Portland community.
Cash scholarship award.
The Lamb Fellowship will be awarded to an incoming or returning MURP student with a track record of engaging and empowering BIPOC communities and commitment to pursuing racial justice through urban planning.