Your path to speech and hearing careers
Portland State University is home to one of the top speech and hearing programs in the United States. Our unique mix of specialized courses, expert faculty, and intensive graduate-level clinical training prepares you for rewarding careers in speech-language pathology, audiology, healthcare, and education.  Learn more about PSU's Speech & Hearing Sciences program >>
COVID-19 Update: Our office is closed, but we are still here and we look forward to connecting with you. You can contact faculty and staff directly, email us at sphr@pdx.edu, or leave a voicemail at 503-725-5380. 
Explore Speech & Hearing Sciences
Excellence in the heart of Portland, Oregon
We help you develop the skills, experiences, and connections you need to launch your speech and hearing career in the middle of one of the West Coast's most vibrant cities. We offer bachelor's and master's degrees and a certificate program with online course options, clinical experience in Portland's only on-campus speech and hearing clinic, and research opportunities for both undergraduate and graduate students. Our small classes, accessible faculty, and peer mentors ensure you have the support you need to succeed.
Learn by doing
The hands-on learning opportunities at Portland State University are unmatched in Oregon. Starting as an undergraduate, you have the opportunity to work in our faculty research labs and participate in a range of guided clinical observations. Graduate students gain clinical experience in school districts, hospitals, and private clinics. We run our own university-based clinic and have strong partnerships with top employers such as Oregon Health & Science University and Portland Public Schools. You'll make a positive impact throughout your studies and after you graduate.
100% job placement for grad students
As a graduate student, you complete a variety of specialty clinical experiences in your first year and two full-time community internships in your second year. We have a job placement rate of nearly 100% in our graduate program, because employers know our alumni are ready for clinical practice. We offer specialty graduate-level concentration programs in bilingualism and medical practice, and the value of multiculturalism is infused throughout our curriculum. You'll graduate with high-demand skills in the growing field of speech-language pathology.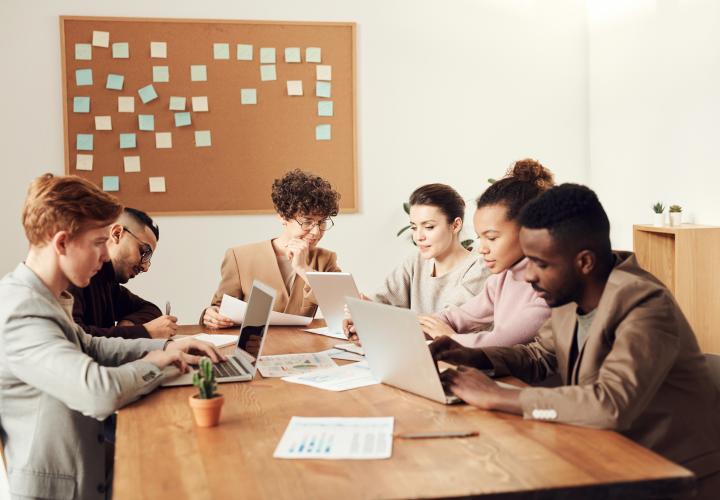 Connect with Speech & Hearing Sciences
Join a student group that matches your interests. Visit us to learn more about our graduate programs. Attend an event with students, professionals and faculty. Learn the latest news and support our program. You can also connect with us on Facebook and Instagram.