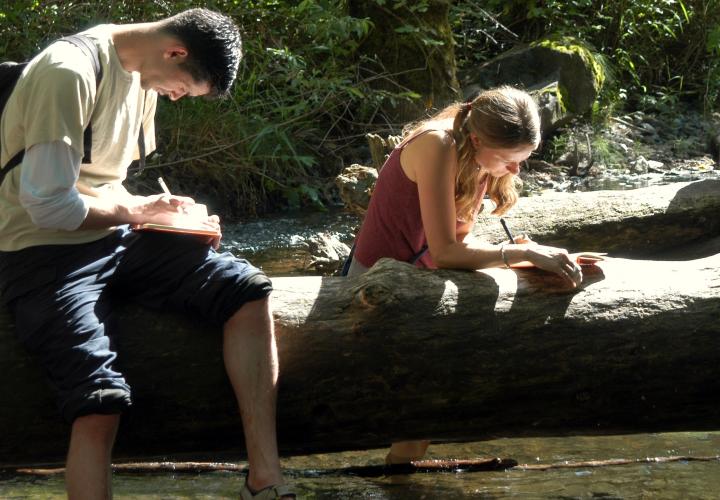 Register for Courses
Locate the class you would like to register for in the course catalog, using the keyword EPP.
General Information
For more information about registration, email the Environmental Professional Program at epp@pdx.edu or contact us by phone at 503-725-5388.
Courses
Participant Confirmation
Participants will receive a confirmation email two weeks prior to the course. If you do not receive a confirmation email, please contact us.
Changes
In the event of a significant change in course content, instructor or scheduling, you will be notified by email.
Cancellations
In the event that a course is cancelled or re-scheduled, registrants will be notified by email. The course fee will be fully refunded at your request.
Withdraw and Refund Policy
Students will receive a refund (minus a $50 administrative fee) if you withdraw from the course at least two weeks before the course begins. Withdraws less than two weeks prior to the course will receive a 50% refund (minus the administrative fee). You cannot receive a refund once the course has begun. Request to withdraw from a class must be received by email or phone.
Special Accommodations
Portland State University fully supports the right to equal access to its classes by students with disabilities and makes every reasonable effort to ensure access. Students with disabilities who require special accommodations should contact Disability Services for Students at 503-725-4150 as soon as possible. For more information, contact the Environmental Professional Program office at 503-725-5388.
Fieldwork
Field Requirements
Attendees should plan to bring comfortable field gear and be prepared for any weather and field conditions for courses where field trips are part of the curriculum. Gear may include rubber boots, appropriate rain/sun/wind/cold/insect gear, allergy medicine, notebooks or clipboards, and a change of clothes. Be sure to read the participation letter sent prior to each course for particular course requirements.
Field Site Risks
Field sites may be muddy or wet; hiking may be slippery, across uneven terrain and often without trails. People with pollen- or vegetation-induced allergies may wish to use appropriate care and bring along personal medications. Be aware that class field work may involve digging in hydric soils, water sampling and testing, collecting by permission of the landowner, and some locations may have poison oak plants.
Inclement Weather
PSU courses, seminars, and field activities must be cancelled if Portland State University is officially closed due to weather or a crisis. To determine if the university is closed, call 503-725-3000 (PSU Info Line) or listen to the local radio. Every effort will be made to re-schedule the portion of a cancelled course as soon as possible. Please contact our office at 503-725-5388 for instructions on cancellations and make-up sessions.
Travel and Accommodations
Travel Expenses
If you make travel or lodging arrangements, please ensure the course has not been cancelled or re-scheduled. PSU cannot be responsible for travel or other expenses associated with a course cancellation or rescheduling.
Local Accommodations
Portland and its surroundings allow exceptional travel and vacation possibilities before or after your class or for a companion while you are in class. For more information, visit Travel Portland's website.