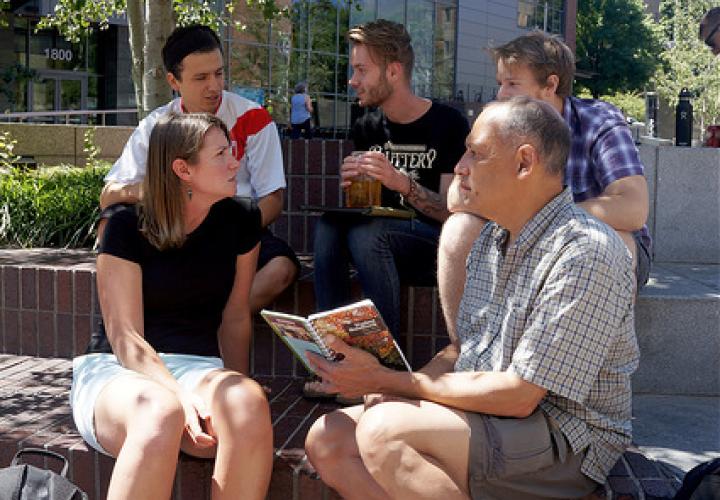 Campus Cultural Sustainability Tour Map
Check out our recently updated Cultural Sustainability Tour map. Learn about the social impacts students can make throughout PSU and PSU's Cultural Centers.
Descargar nuestro mapa de paseo guiado de sustentabilidad cultural (PDF) y aprender los impactos sociales que estudiantes pueden hacer en Portland y con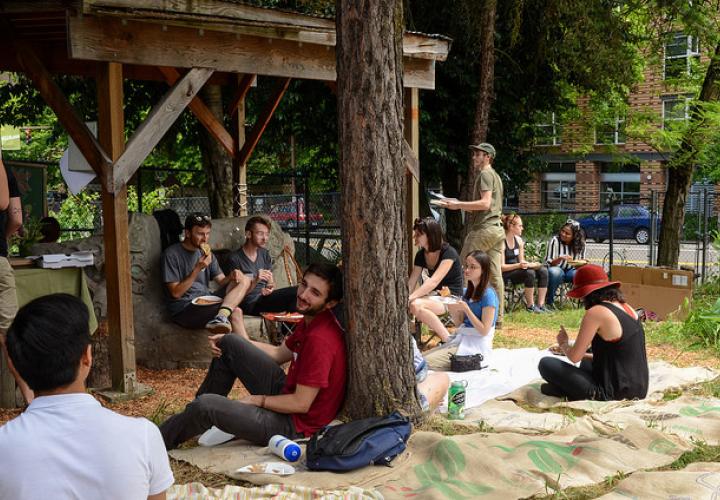 Sustainability Leadership Toolkit
This resource includes over eighteen folders of resources related to sustainability leadership.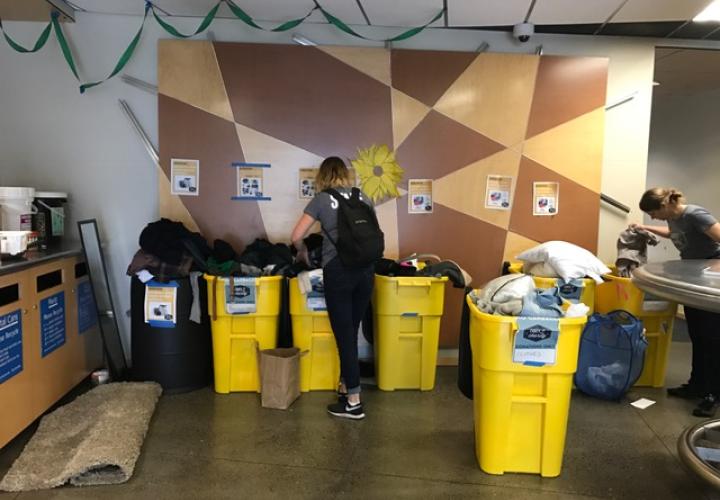 Green Events Guide
The Green Events Guide is a resource for groups that are interested in implementing sustainable practices into their programming. The resource provides information on actions that can be taken regardless of the size, location, or audience of an event. Check out the linked PDF for more info.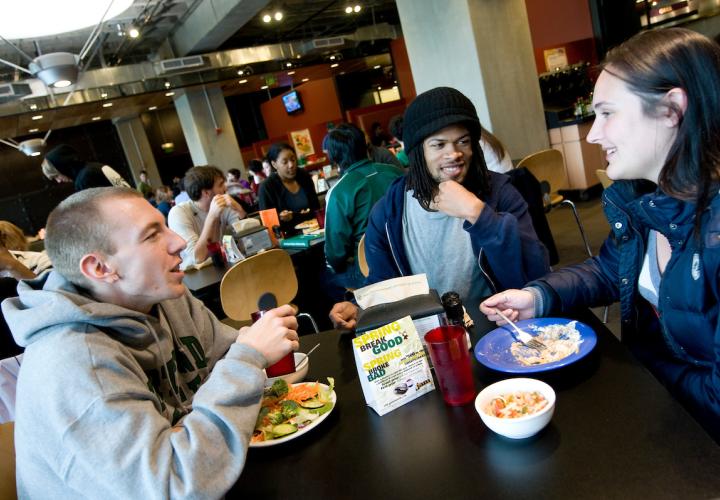 Campus Sustainability Green Planning Kit
Departments can borrow the Campus Sustainability Green Party Kit, a set of durable dishware for up to an audience of 100.
Additional Campus Resources