Public Administration Graduate Programs and Admissions Criteria
The Master of Public Administration (MPA) focuses on preparing students for administrative and leadership positions in governmental and nonprofit organizations. An MPA is a flexible degree that allows you to choose from a variety of options once you graduate. During the MPA program, you will participate in foundational courses in public administration, administrative ethics and values, administrative theory and behavior, public policy, administrative law and policy implementation, public budgeting, financial management, human resource management, and analytic methods.
In addition to these core classes, MPA students choose a field of specialization based on their academic and professional interests. This is an excellent opportunity to work closely with faculty and instructors widely regarded as top academics and practitioners in the areas of Global Leadership and Management, Local Government, Human Resource Management, Natural Resources Policy and Administration, and Nonprofit Management.
The Master of Public Administration: Health Administration (MPA:HA) degree integrates the MPA's core curriculum with a special focus on health services. An MPH:HA degree prepares graduates for a wide range of careers in public or health services administration, planning, policy, evaluation, consulting, and related careers.
The Master of Nonprofit Leadership (MNL) is for those who believe in the power of collective action for meaningful social change. Be a part of the next generation of nonprofit leaders who work for the common good.
---
MPA / MPA:HA / MNL
PA Specific Admissions Criteria
Application Review Schedule for Public Administration Admissions
| | | |
| --- | --- | --- |
| Start Term | Application Opens | Application Closes |
| Fall | September 1st | August 1st |
| Winter | May 1st | November 1st |
| Spring | October 1st | February 1st |
Please Note: 
If you would like to request an off-cycle review of your application, please contact the Department at publicad@pdx.edu.
Your application will not be considered complete until all of your Letters of Recommendation are submitted.
You will be notified of the admission decision approximately 6-8 weeks from the time of submission (within the review cycle), with some variability. You will receive an email to check the application system to view your admission decision.
---
Required Application Materials
To apply to one of our programs, please have the following materials ready to submit:
University Requirements:
Scanned copies of your official transcripts from each post-secondary institution attended
Proof of English Language Proficiency through the submission of TOEFL, IELTS, or PTE-Academic exam scores (for applicants who have not earned a degree from a qualifying institution)
Department Requirements:
Three letters of recommendation. You will enter the email addresses of individuals familiar with your academic and/or professional capabilities. Preferably, two of the three letters should be from former instructors or from individuals with knowledge of your professional performance and potential. The letters will be collected within the application system.
A current resume
A statement of purpose approximately four pages in length as explained below
International Applicant Requirements:
Copies of official degree certificate/diploma
Certified Translation of Transcripts
Financial documentation demonstrating adequate financial support for at least the first year of study
Statement of Purpose
The statement should not exceed 4 pages in length and should be typed, double-spaced and in 12-point font. Your statement must address parts A, B, and C of the instructions presented below. Your responses will be assessed on both content and quality of writing.
In writing your statement, please keep in mind that the mission of the Mark O. Hatfield School of Government Public Administration Department is as follows: The Department of Public Administration at Portland State University is dedicated to preparing individuals for ethical, competent and effective public service in a range of roles in policy, management and leadership. We seek to improve practice by facilitating learning through community engagement, promoting scholarship, and encouraging reflection as we develop and work with leaders representing diverse communities across all domains of public service.
Statement of Purpose Part A (1 page, double-spaced):  
Discuss significant factors influencing your decision to pursue a Master of Public Administration degree at Portland State University. Include information regarding personal values, academic, and past governmental, nonprofit, or other community service experiences, if any, that will contribute to your success as a graduate student and later as a professional in the field.
Statement of Purpose Part B (2 pages double-spaced):
Describe a specific challenge in governmental or nonprofit service that interests you, including key contributing factors and explain why this issue is important.
Discuss ways that professionals in government or nonprofit organizations could respond to this issue and discuss the role you would like to play in addressing that challenge.
Statement of Purpose Part C (1 page double-spaced):
What is your understanding of the role of government or nonprofit professionals in governance and in the larger society? How has your education and experience to this point, if you have had any relevant experience, prepared you to address that task.
Criteria for Program Admissions
Bachelor's degree with a from an accredited college, university or equivalent
To be considered for regular admission, applicants are expected to have an undergraduate GPA of 3.0 or the equivalent or a graduate GPA of 3.0.
All students for whom English is not the first language must demonstrate language proficiency by a recent TOEFL score of 550. This requirement may be waived if the applicant has completed a graduate degree at an English language based university.
Applicants should also review admissions criteria established by the Office of Graduate Studies.
The Admissions Process: What We Look For
The Department of Public Administration seeks to admit students who are committed to professional service in governmental or nonprofit organizations and have the potential to make a difference at the local, state, federal, or international level. We look for well-qualified applicants whose career goals are consistent with the department's mission and offerings and who will increase the diversity of our student body and the profession in a variety of important senses of the term.
The MPA application has several components. Each is an important factor in our decision making process.
Academics
In reviewing an applicant's academic performance, we consider the applicant's full record. Our students come from a wide range of undergraduate majors and fields of work.  
Commitment
Applicants should show potential to be effective professionals who can blend public service values with knowledge and skills to address complex and persistent governance challenges. In the statement of purpose, applicants will be asked to discuss their values and the strengths they bring to their future work as a professional.
How We Decide
The Department of Public Administration gives each application careful consideration. Each application is reviewed by all of the members of the admissions committee. The evaluation is based on a review of the applicant's whole record and not on any set formula.
When reviewing an MPA application, the reader considers:
academic success - past performance (GPA) and future potential;
relevant values and commitment to professional service in governmental or nonprofit organizations
references from people who can attest to the applicant's ability to succeed in a graduate program and suitability for the profession; and
the student's statement of purpose - an expression of the applicant's values and commitment to professional service in governmental or nonprofit organizations.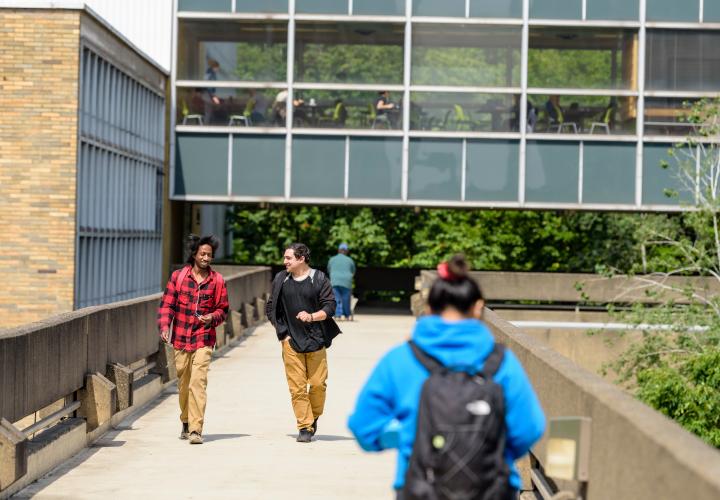 EARN IN-STATE TUITION FOR RESIDENTS OF WESTERN STATES
Graduate students who are residents of participating states, admitted to the MPA and MPA:HA programs, and in good academic standing are eligible for WICHE/WRGP-related in-state tuition. Students must apply for this benefit and be approved by the PSU Office of Graduate Studies in advance of the benefit terms.