Degree Information and Course Schedule
Course Planning Guide
Remember to meet with your assigned advisor regularly!
Please note this guide is subject to change without notice. Always refer back to this website for the most updated version and remember to speak to your advisor.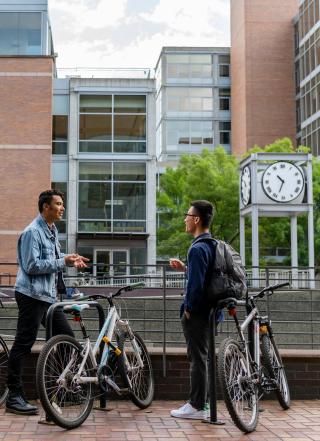 Master of Public Administration
---
Diversity Requirement
At some point within their program of study MPA and MPA:HA students must satisfactorily complete one course the primary focus of which is diversity. This does not require additional credit hours or coursework beyond the 60 credit requirement and can include courses taken as skill development or specialization classes. Course options include, but are not limited to, the following:
PA 514 Global Leadership and Management
PA 523 Nongovernmental Organizations: Nonprofits on the World Stage
PA 529 Nonprofit Field Study in Oaxaca, Mexico
PA 544 International Experience (e.g. Cuba, Vietnam, Japan)
PA 547 Culture, Values and Leadership
PA 549 Cross-cultural Communications in the Public Sector
PA 593 Civil Rights for Public Managers
PA 594 Enhancing Diversity in the Workplace
Other courses may be approved by your advisor.
---
Students in the MPA, MPA:HA, and MNL complete an integrative experience as a part of their program of study. Students in the MPA and MNL complete PA 509 and students in the MPA:HA complete PAH 509. Each course is 6 credits and is taken after students have completed most of their coursework.
The integrative experience consists of the successful completion of 200 hours of field experience including development of a comprehensive field-based project and written report. Approximately 150 hours will be spent in the field, and the remaining 50 hours may be allotted for writing the culminating assessment paper. Typically, a student's customized project focuses on administrative or management issues confronting a government agency or nonprofit organization as an opportunity to relate their academic experience in the program to a practice setting and build skills for future practice. These projects can be completed at any level of an organization. Students have worked with agency directors as well as frontline staff to complete a variety of projects to benefit both the organization and advance their own professional development. Each project is unique unto itself. 
The culmination of the experience is a) a substantive deliverable for the organization (e.g., a project report, toolkit, policy brief, handbook, etc.) as well as b) a personal reflection essay that details the student's experience, and c) executive summary which summarizes the project. Students must complete an orientation with the PA/PAH 509 faculty adviser prior to commencing the development of a project. Full details on the organizational experience and expectations for students are detailed during this orientation. 
Students must attend the orientation prior to making arrangements for their organizational experience.
Students may take the organizational experience any time after students have earned a substantial amount of credits in their program of study and are 18 credits shy of completing the program.
Orientation is offered two to three times each quarter (except Summer) please see calendar for details.
The 6-credit sections of PA/PAH 509 is offered Fall, Winter, and Spring terms. The 3-credit sections are offered all four terms.
For additional information, the following materials can be downloaded or requested by contacting the department: 
PA/PAH 509 Learning Contract
Field Supervisor PA/PAH 509 Guidebook
Applying for Graduation
Submit your application to graduate through Banweb
For help please reach out to the Graduate School
Students must apply for graduation by the first Friday of the anticipated term of graduation.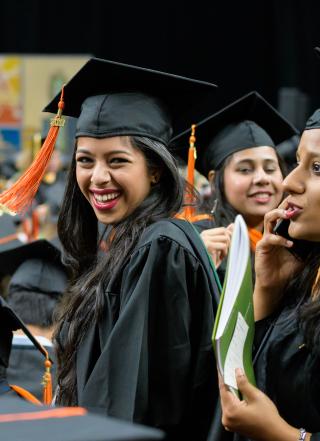 Students must apply for graduation by the first Friday of the anticipated term of graduation; see the Graduate Candidates Deadlines for specific dates. The application for graduation is now submitted through Banweb. For more information, please refer to the Graduate School website. 
You may want to run a DARS report to confirm that you have completed all requirements toward graduation. If the report notes that you haven't yet met a requirement that doesn't apply to you (such as taking PA 585 if you are an MPA Nonprofit Management student), don't panic. The PA Department will have a chance to verify that you have, in fact, completed all requirements toward your degree. If you have any questions, please contact your advisor. 
After all of your graduation paperwork has been processed, you will receive a confirmation email from the registration office notifying you that your degree has been awarded. This is typically several weeks after the term in which you have graduated. All diplomas will be mailed to the address provided on the degree application unless you have an outstanding student account balance or have not completed the Perkins Loan exit interview (if applicable). For additional questions, please contact the Office of the Registrar.
---