Executive Master of Public Administration
Making a Difference, Today and Tomorrow
Join us in an intensive learning program, specifically designed for experienced professionals who seek to excel in advanced leadership roles. The Executive Master of Public Administration (EMPA) prepares leaders to tackle complex public challenges.
The Executive MPA Experience
Designed for Experienced Public Service Professionals – Courses are sequenced across the academic year to even out the workload and enable degree completion within 21 months. Classes are held approximately every other Saturday and supported by dedicated staff who provide a concierge level of service that enables you to focus on meeting your learning goals.

Cohort Learning Model – Our model brings together students, faculty, mentors, alums, and practitioners in a rigorous peer-to-peer learning experience. This model fosters community, sparks creativity, and builds leadership and collaborative skills.

Distinguished Faculty – Learn from credentialed and accomplished faculty with extensive real-world experience in a variety of government and nongovernment organizations. Our professors are dedicated to meeting the individualized learning needs of each student and doing so in ways that integrate the best of academic research with practice.
Legacy of Leadership – Central to the EMPA curriculum is a tested leadership model built on reflective practice, active learning, and relevant application. We have developed this model over a 20 year period of doing leadership development in the U.S. and abroad, including Japan, China, and Vietnam.  
Advanced Leadership Competencies – The program is designed to be intellectually challenging and personally rewarding. Students will master specific competencies that prepare them to successfully tackle multifaceted, cross-sector leadership problems at multiple scales.

Intensive Field Experience – Enhance your understanding of equity, justice, and governance through a transformational cross-cultural experience in domestic and international settings.
---
Designed for Working Professionals
The EMPA Program is designed for busy, ambitious, and forward-looking public and nonprofit professionals who have at least ten years of significant work experience. The program prepares individuals for advanced leadership, with an assumption that they have already "earned their wings" as successful managers of people, programs, and organizational units. Our students have a clear commitment to public service and strong personal motivation to deepen their knowledge, sharpen their skills, and assume advanced leadership roles in public service.
The EMPA Mission
The EMPA Program increases the efficacy of public officials for ethical, competent, and effective public service leadership in federal, state, local, special district, tribal, and nonprofit organizations. The program integrates theory and practice through a process of co-production, engaging community groups and citizens, public service executives, academic colleagues, and practitioners with the Center for Public Service.
The purpose of this mission is to produce professionals who will effectively fulfill their organization's mission, enhance citizen engagement, and promote democratic governance.
Leadership Legacy of Mark O. Hatfield
We are greatly inspired by the legacy of the late Senator Mark O. Hatfield. Senator Hatfield, 1922-2011, espoused a vision of bipartisanship, social justice, science informed policy, localized governance, environmental protection and restoration, and place-based leadership and problem solving.
The EMPA Student Experience
Map your future
Degree Information
The student EMPA learning experience mirrors the program's emphasis on "leveraging knowledge", "co-production of the public good" and providing support to maximize collective learning for all."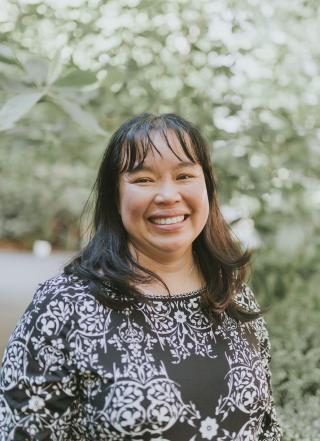 EMPA Faculty and Staff
Dedicated to teaching, scholarly work, and supporting student success
Learn from credentialed and accomplished faculty with extensive real world experience in a variety of government and nongovernment organizations.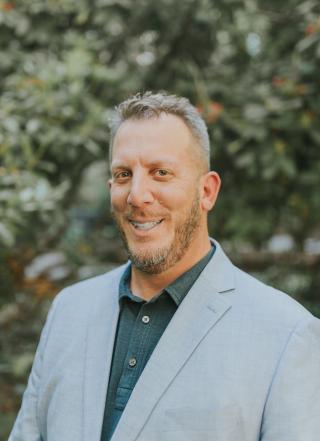 Information Sessions and Facts
Experience executive level support
Details on schedule, transfer credits and more!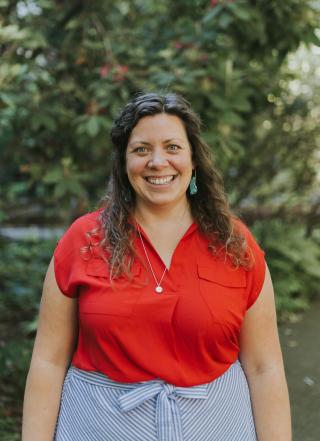 Previous Hero Slide
Next Hero Slide
EMPA Application Requirements
Admission Checklist
10 Years of Significant Work Experience 
Current Resume 
Three Letters of Recommendation
Transcripts from All Prior Institutions Attended* (Unofficial transcripts may be used, official transcripts will be required upon admission)
Undergraduate GPA of 2.75+** and/or Graduate GPA of 3.0+***
(based on at least 9 credit hours of Graduate course work)
Pre-admission interview with EMPA Faculty Lead Margaret Banyan (contact Interim Program Manager Liza Dadoly edadoly@pdx.edu to schedule)
Note: No GRE Scores Required
*If an applicant's baccalaureate degree is not from the US, Australia, English-speaking Canada, Ireland, New Zealand or the United Kingdom, they must meet minimum English language proficiency requirements.
**Undergraduate GPA of 2.5-2.74 may be conditionally admitted
***Graduate GPA will supersede Undergraduate GPA
Application Timeline for Fall Start
Application for the EMPA program is now open. Classes start in September.
| | | |
| --- | --- | --- |
| Application Rounds | Application Submission Date | Decision Date |
| Priority Admission  | February 1st | March 15th |
| PSU Scholarship Deadline | February 1st | March 15th |
| Application Deadline | June 1st | July 15th |
After June 1st, admission may be granted if space if available. Contact the Interim EMPA Program Manager, Liza Dadoly, at edadoly@pdx.edu to inquire.
EMPA Tuition and Fees
Tuition
Estimated program cost for the 2020 Cohort is $38,000 for 45 credit hours and the two field experiences (does not include airfare). Tuition and University fees are billed quarterly and paid over the course of the program. Program cost includes: tuition, required textbooks, parking or bus passes, and in-class breakfast. Books, hosting, and trip fees may be subject to small changes per term.
Fees
University fees may be assessed separately, in addition to the program cost. Estimated University fees are approximately $367 per term ($44 PSU Rec Center, $33 building fee, $129 Health Service, $161 Incidental). Please note that the amount of University fees is subject to change. You may find the most up to date information on the PSU Student Financial Services website.
Additional Expenses
Additional expenses beyond the listed tuition and fees include airfare for the field experiences, personal meals during the field experiences, visas (if traveling to Vietnam), and Metro passes in Washington D.C.
Financial Aid
Executive MPA students are eligible for federal financial aid. Please visit the PSU Financial Aid website or call (503) 725-3461 for information on how to apply for federal financial aid.
Staff Fee Privilege
The EMPA program is included in the staff fee privilege benefit. PSU employees appointed at half-time or more (not including temporary classified employees, graduate assistants, or other student employees) may register for classes at special rates. Please visit the PSU Human Resource website for more information.