About This Course
The people doing the work form the core of any organization. Motivated and inspired employees can positively affect organizational performance, resulting in value creation for the organization, its employees, and stakeholders.
To get there, leaders must create strong cultures of coaching and accountability that focus on employee development and engagement. In this course, students will learn fundamental aspects of being a coach; how to develop their own coaching leadership styles; and how to apply coaching methods and strategies within their teams and organizations.
Course Snapshot

Format
 

Course delivered in a virtual format with live instructor & student interaction


Frequency
 
2 times per year (Winter & Summer)


Length

2 days, 8:00am - 4:30pm

Cost
 
$549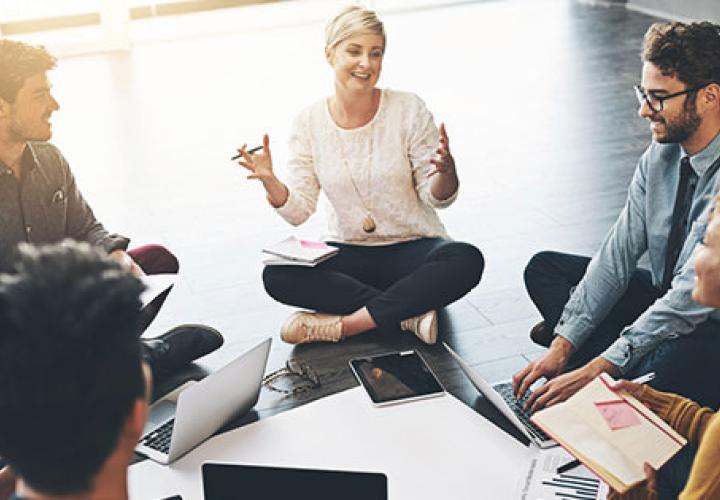 STRATEGIC ORGANIZATIONAL MANAGEMENT
Rooted in the organizational development (OD) and human resource (HR) management disciplines, strategic organizational management (SOM) is the process of building organizational performance through employee and leadership development, and thereby strengthening an organization's culture and capacity for...
What You'll Learn
Upon completion of this course, students will have gained the knowledge to:
Understand personal leadership style and vision;
Implement coaching strategies and practices within their teams/organizations;
Understand the differences between coaching, consulting, and mentoring, and how to use coaching management styles to achieve developmental goals;
Use powerful coach management tools to influence organizational performance and employee engagement.
The Learning Environment
This course is delivered in a virtual format and combines lectures, discussions, and group activities. 
Other Courses in this Certificate Track
Enrolling in the full certificate program allows for more comprehensive learning in regard to strategic organizational management.
Courses may be taken individually and in any order unless otherwise noted. Four courses are required to complete the certificate. If pursuing the certificate, all courses in the certificate program must be completed within three years. Visit the program page for a recommended sequence.
Meet the Instructor
Tia Coachman
Tia B. Coachman is the Founder and Principal of Affirma Consultancy. Her consultation is centered on strategic HR partnership, talent management, equity, diversity, and inclusion initiatives, policy development, and facilitating internal organizational change. Tia is an honors graduate of Howard University with a BBA in International Business and Marketing and an MBA from the University of Maryland University College. She holds the SHRM-Senior Certified Professional Certification and recently contributed to the Career Thought Leaders 10th Annual White Paper.