Harold Schnitzer Family Scholarship
We are delighted to announce the creation of the Harold Schnitzer Family Scholarships, made possible by a $500,000 grant through the Harold & Arlene Schnitzer Family Fund of the Oregon Jewish Community Foundation, on behalf of Arlene Schnitzer and Jordan D. Schnitzer. The scholarships will cover more than half the cost of tuition and fees at Portland State for nearly twenty students over the next five years.
This scholarship award supports Judaic Studies majors up to $7000 per year throughout the student's entire undergraduate career at PSU (up to four years).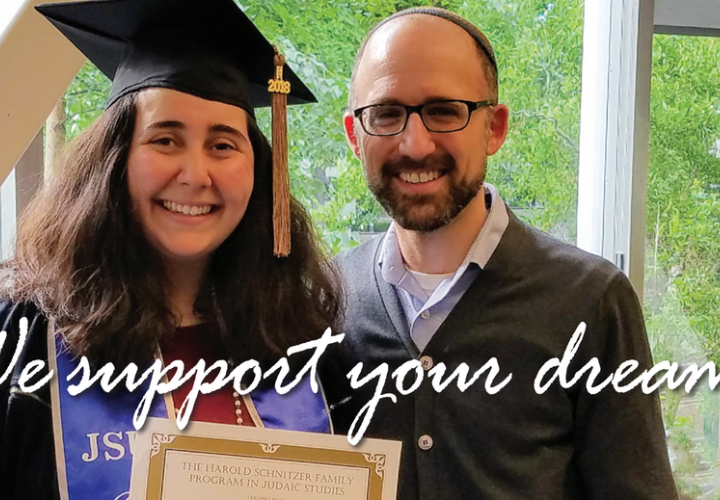 Study Jewish history, culture, and literature at Portland State University!
Our department features a small group of scholar-teachers who are deeply committed to their students success. We offer an intimate learning environment with small-scale lecture classes and seminars.
About the Harold Schnitzer Family Scholarship
Applicants for The Harold Schnitzer Family Scholarship may be entering first-year students, transfer students, or current PSU undergraduate students pursuing their B.A. in Judaic Studies at PSU.
 Selection will be merit-based with a focus on demonstrated academic rigor and achievement.
 Students must have and maintain a minimum 3.0 GPA.
 Community service / civic involvement: preference will be given to those applicants who are actively engaged in any kind of community service and/or volunteering activities and demonstrate leadership potential.
 Award limit: Students will be eligible to receive the scholarship for a maximum of 4 years.
---