Our Center
The Homelessness Research & Action Collaborative brings together expertise and skills from across Portland State University and the country to collaborate with people experiencing homelessness, advocates, service providers, leaders, and other stakeholders. 
Our goal is to reduce homelessness and its negative impact on individuals, families and communities with an emphasis on communities of color through solutions-oriented research
and evidence-based science. You can learn more about our research, evaluation, and impact in our annual report for fiscal year 2020. 
Marisa Zapata, Center Director
Dr. Marisa Zapata is an associate professor of land-use planning at Portland State University. As an educator, scholar, and planner, Dr. Zapata is committed to achieving spatially based social justice by...
Greg Townley, Research Director
Dr. Greg Townley is an associate professor of community psychology at Portland State University and research director at PSU's Homelessness Research & Action Collaborative. He received his Ph.D. in...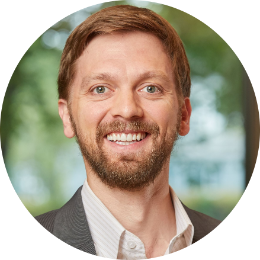 Jacen Greene, Assistant Director
Before becoming Assistant Director at the Homelessness Research & Action Collaborative, Jacen Greene managed social innovation programs in PSU's School of Business. Greene is also an instructor, author, and...
Fields: Nineteenth-Century American Literature and Culture, Early Twentieth-Century American Literature and Culture, African-American Literature, Cultural Studies, Children's Literature, Gender and Literature,...
Lisa Hawash is an Associate Professor of Practice and Master of Social Work Online Option Coordinator at Portland State University. She is also a co-founder of PSU's Homelessness Research & Action Collaborative....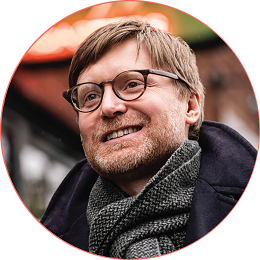 Todd Ferry is a Senior Research Associate and Faculty Fellow at the Center for Public Interest Design (CPID) within the Portland State University School of Architecture, and has been with PSU since 2013. He...
Sergio Palleroni, Co-Founder
Professor Sergio Palleroni is a faculty member and director of the Center for Public Interest Design in the School of Architecture at Portland State University and co-founder of PSU's Homelessness Research &...
Paula Carder is a professor with the OHSU-PSU School of Public Health and Director of the Institute on Aging at Portland State University and co-founder of Homelessness Research & Action Collaborative. She...
Marta Petteni, DESIGNER AND RESEARCH ANALYST
Marta Petteni is an Italian Architect currently working at PSU's Homelessness Research and Action Collaborative as a designer and researcher. She completed her studies at University of Gdansk, Poland; University...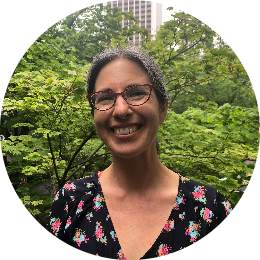 Stefanie Knowlton, Communications Specialist
Stefanie Knowlton manages strategic communications at Homelessness Research & Action Collaborative including written and visual communications, social media, media relations, web content, and storytelling. She...
Tania Hoode, Program Assistant
Tania Hoode provides administrative support for PSU's Homelessness Research & Action Collaborative and Digital City Testbed Center, making sure all the details behind the scenes are addressed professionally,...
Mckinsey Carroll
Communications Assistant 
Mckinsey provides support in HRAC's visual and written communications, creating graphics and multimedia content for social media, the website, and other deliverables. She is a Junior in PSU's Graphic Design program, with academic recognition on the Dean's and President's Lists. She's a two-time graduate of American Savings Bank's Summer Internship, where she worked in internal communications.
Our National Research Advisory Board
Ann M. Aviles, PhD

Assistant Professor, Human Development and Family Sciences, University of Delaware

Dr. Aviles is a community-based, applied social science researcher with a specific focus on the developmental trajectories, academic and life skills, of youth of color experiencing homelessness/housing instability. While her work primarily addresses youth homelessness, it also emphasizes an analysis of institutional structures and practices that contribute to and maintain inequitable conditions of poverty frequently resulting in poor educational/health outcomes for this often-overlooked youth population. Dr. Aviles' work underscores equity and access for all marginalized populations, including Black and Latinx individuals, women, individuals experiencing poverty and homelessness, and individuals grappling with mental illness, violence and trauma.

Samantha Batko
Senior Research Associate, Metropolitan Housing and Communities Policy Center at the Urban Institute
Batko's areas of expertise are homelessness, housing instability, housing assistance, and supportive services. Her current projects include the evaluations of Tipping Point Community's Chronic Homelessness Initiative in San Francisco, HUD-DOJ Pay for Success permanent supportive housing demonstration, and New Jersey's Keeping Families Together program for permanent supportive housing for child-welfare involved as well as a national landscape assessment of youth housing programs. Before joining Urban, Batko spent 12 years at the National Alliance to End Homelessness, where she developed expertise in homelessness and housing policy, research, and technical assistance.
Elizabeth Bowen, PhD
Assistant Professor, Social Work, University of Buffalo
Dr. Bowen's research addresses the links between homelessness, health, and well-being, for groups including young adults, cross-systems youth, and formerly homeless individuals living in permanent supportive housing. Dr. Bowen also conducts policy research and co-developed a framework for trauma-informed social policy analysis. Dr. Bowen received her PhD from the Jane Addams College of Social Work at the University of Illinois at Chicago and previously worked as a manager of harm reduction-based supportive housing programs in Chicago.
Daniel Castellanos, DrPH
Director of Research & Innovation, Latino Commission on AIDS
In a previous role at the Hispanic AIDS Forum, Dr. Castellanos oversaw HIV prevention and supportive programs, including staff supervision, program development, grant management, and fiscal oversight for programs at the Hispanic AIDS Forum and Queens Pride House. At The Partnership for the Homeless, Dr. Castellanos oversaw efforts to enhance the effectiveness of services for homeless families and individuals, including implementation of needs assessments and development of evidence-based service models.
Rashida Crutchfield, PhD
Assistant Professor, School of Social Work, Cal State Long Beach

Dr. Rashida Crutchfield is an associate professor in the School of Social Work at California State University, Long Beach. She is an advocate committed to amplifying the voices of marginalized communities through research and service. Prior to her work at CSULB, she served on the staff of Covenant House California, a shelter for 18-to-24-year-olds experiencing homelessness. This experience gave her insight into practice for this population. Her areas of practice and research focus on student homelessness in higher education, basic need security for students, and social work community practice. Dr. Crutchfield was commissioned to lead the phase one of the California State University Office of the Chancellor study on food and housing security and was co-principal investigator for phases two and three of the same study.

Dennis P. Culhane, PhD
Professor of Social Policy; Co-PI, Actionable Intelligence for Social Policy (AISP), University of Pennsylvania

Dr. Culhane is a social science researcher with primary expertise in the area of homelessness and assisted housing policy. His work has contributed to efforts to address the housing and support needs of people experiencing housing emergencies and long-term homelessness. Most recently, Culhane's research has focused on using linked administrative data to gain a better understanding about the service utilization patterns of vulnerable populations, including youth exiting foster care and/or juvenile justice, as well as the individuals aged 55 and older who are experiencing homelessness. From July 2009 – June 2018 he served as Director of Research at the National Center on Homelessness Among Veterans, an initiative of the U.S. Department of Veterans Affairs.

Josephine Ensign, DrPH
Professor;
Director, Homelessness Research Initiative's Doorway Project, University of Washington
Dr. Ensign is professor of nursing and adjunct professor in the School of Arts and Sciences, Department of Gender, Women and Sexuality Studies at the University of Washington in Seattle where she teaches health policy, health politics, and health humanities. Her scholarship focuses on health and social inequities for people marginalized by poverty and homelessness. She is the author of numerous academic and narrative medicine journal articles, as well as the 2016 narrative policy book Catching Homelessness: A Nurse's Story of Falling Through the Safety Net and the 2018 health humanities book Soul Stories: Voices from the Margins. 
Judith G. Gonyea, PhD
Professor, Social Research; Associate Dean for Faculty Affairs, Boston U
Dr. Gonyea is the author of more 100 publications, often centering on historically disadvantaged older populations with the goal of advancing equity. In her work, she uses an intersectionality lens to explore how individuals' multiple identities (e.g., gender, age, race) intertwine to shape their aging experience. One strand of Gonyea's research focuses on elder care, especially the gendered nature of caregiving and how culture shapes health behaviors. Gonyea is a fellow and past elected chair of the Social Research, Policy and Practice Section of Gerontological Society of America and an elected member in the National Academy of Social Insurance and the American Academy of Social Work and Social Welfare. 
Margot Kushel, PhD
Professor of Medicine;
Director UCSF Center for Vulnerable Populations, UC San Francisco
Dr. Kushel's research focuses on reducing the burden of homelessness on health through examining efforts to prevent and end homelessness and mitigating the effects of housing instability on health care outcomes. She has a particular interest in homelessness in older adults and homelessness in medically complicated individuals. She is the PI of an NIA funded R01 that developed the HOPE HOME (Health Outcomes in Populations Experiencing Homelessness in Older Middle agE) cohort, an ongoing longitudinal cohort study examining the causes and effects of homelessness on adults aged 50 and over in Oakland, CA.
Michael Lens, PhD
Associate Faculty Director, Lewis Center for Regional Policy Studies; Associate Professor, Urban Planning and Public Policy, UC Los Angeles
Dr. Lens's research and teaching explore the potential of public policy to address housing market inequities that lead to negative outcomes for low-income families and communities of color. This research involves housing interventions such as subsidies, tenant protections, and production. Dr. Lens regularly publishes this work in leading academic journals and his research has won awards from the Journal of the American Planning Association and Housing Policy Debate. Dr. Lens's research has received funding from the MacArthur Foundation, the Arnold Foundation, and the Terner Center for Housing Innovation, among other sources.
Norweeta Milburn, PhD
Director of Research and Evaluation, Nathanson Family Resilience Research Center, UC Los Angeles

Dr. Milburn has been a principal investigator for National Institute on Drug Abuse (NIDA) and National Institute of Mental Health (NIMH) research on homeless adults and youth, and African American youth. She has examined paths into and out of homelessness, as well as the risk for HIV among homeless youth in the U.S. and Australia. She has designed and implemented a behavioral intervention for homeless adolescents at risk for HIV and their families, and she also has designed and tested recruitment strategies for behavioral substance abuse interventions. Dr. Milburn is a Fellow in the American Psychological Association (APA). She has been a member of the APA Committee on Children, Youth and Families, and recently chaired the APA 2009 Presidential Task Force on Psychology's Contribution to End Homelessness.  

Matthew Mitchell
Data Analytics Manager, Central City Concern

Matthew Mitchell has worked in affordable housing and homeless health care since 2007. He currently serves as the data analytics manager at Central City Concern, a homeless services nonprofit in Portland, OR. He leverages analytics and human-centered design to shape strategic responses to complex health and social needs.
Deborah Padgett, PhD
Professor, Social Work and Global Health, New York University
Dr. Padgett is known for her expertise in qualitative/mixed methods and is the author of two textbooks in this area. She is an expert on the 'housing first' approach to ending homelessness and is first author of a book on housing
first published by Oxford University Press (2016). She has published extensively on homelessness and mental health services research in journal articles. Dr. Padgett received two all-qualitative R01 grants from the National Institute of Mental Health from 2004 to 2016, both of which examined mental health and substance abuse recovery among formerly homeless
persons living in supportive housing. She is a Fellow of the American Academy of Social Work and Social Welfare and former President of the Society for Social Work and Research.
Gary Painter, PhD
Professor;
Director, Sol Price Center for Social Innovation and Homelessness Policy Research Institute, University of Southern California

Dr. Painter is a Professor in the USC Sol Price School of Public Policy at the University of Southern California and serves as the Director of the Sol Price Center for Social Innovation and the Homelessness Policy Research Institute. Professor Painter is a leading figure in the field of social innovation, working extensively with a variety of social innovation organizations and collective impact networks to address some of the grand challenges that society faces. His current research focuses on how to activate the social innovation process.

Anna Plumb
Evaluation and Research Manager, Multnomah County Budget Office
Plumb leads an evaluation and research team performing program evaluation and research in the areas of employee experience, workforce equity, and program effectiveness for an organization of over 5,500 employees. Plumb's role also includes consulting countywide on evaluation and research practice, and she serves as an evaluation partner to the Multnomah County Joint Office of Homeless Services, including co-chairing the A Home for Everyone Coordinating Board's Data, Outcomes, and Evaluation subcommittee. In this role she authored a unique analysis of spending on services for people experiencing homelessness in the Portland Metro region, examining four fiscal years of spending data from multiple jurisdictions. Plumb also sits on the board of JOIN: Connecting the Street to a Home. 
Maria Elena Ruiz, PhD
Associate Director, Chicano Studies Research Center; Adjunct Associate Professor, School of Nursing, UC Los Angeles

Dr. Ruiz has over 25 years' experience as a teacher, clinician, and researcher. Her research and teaching integrates a multidisciplinary approach, interweaving nursing, medicine, language/culture, and the behavioral sciences. She is a nationally and internationally recognized Latina nurse leader and has received several awards for her Spanish language/Latino culture programs, research on aging minorities, clinical work in high risk communities, as well as advocacy and mentoring of underrepresented students. Dr. Ruiz's research includes studies on diabetes among Latinos, older Black and Latino men living with HIV/AIDS, and empowering nurse case managers in interdisciplinary teams in Latino communities.

Beth Shinn, PhD
Professor, Human and Organizational Development, Vanderbilt University
Dr. Shinn is a Cornelius Vanderbilt professor at Vanderbilt University. She studies how to prevent and end homelessness and create opportunities for groups that face social exclusion. Her book with Jill Khadduri, In the Midst of Plenty: Homelessness and What to do About it, argues that research shows how to end homelessness, if we devote the resources to do so.
Julian M. Somers
Professor, Simon Fraser University
Dr. Julian Somers has led large scale studies addressing homelessness, mental illness, addiction, crime and community safety. He is a Professor in the Faculty of Health Sciences at Simon Fraser University, and works to promote change with people who experience homelessness and those in positions of influence. Dr. Somers' clinical specialty is addiction, trained by Drs. G Alan Marlatt and Bruce Alexander.
Sharon Egretta Sutton, PhD
Distinguished Visiting Professor, Parsons School of Design, The New School

Dr. Sharon Egretta Sutton, FAIA is an activist educator and public scholar who promotes inclusivity in the cultural makeup of the city-making professions and in the populations they serve, and also advocates for participatory planning and design processes in disenfranchised communities. Dr. Sutton, who previously practiced architecture in New York City, was the twelfth African American woman to be licensed to practice architecture, the first to be promoted to full professor of architecture, the second to be elected a Fellow in the American Institute of Architects (AIA), and the first to be president of the National Architectural Accrediting Board.

Jack Tsai, PhD
Staff Psychologist, VA;
Director, National Center on Homelessness Among Veterans, Department of Veterans Affairs

Dr. Tsai has been affiliated with the National Center on Homelessness Among Veterans since its creation in 2009 when he was the Center's first fellow. He has held several research and administrative roles in the VA, and has over a decade of clinical experience providing direct patient care to veterans. He is currently based at VA Connecticut and serves on the faculty at Yale School of Medicine where he is Associate Professor of Psychiatry and Director of the Division of Mental Health Services Research. Dr. Tsai has published extensively on housing and healthcare services for homeless veterans. He serves as Editor-in-Chief of the Journal of Social Distress and the Homeless, and is Associate Editor for Psychological Trauma: Theory, Research, Practice, and Policy.

Jacob Wagner, PhD
Associate Professor, Director of Urban Studies Co-Founder, Center for Neighborhoods, University of Missouri Kansas City

Dr. Wagner's expertise lies in the fields of community development, planning and urban history, and historic preservation. His area of specialty includes the city of New Orleans where he lived and worked for 5 years. His research addresses the role of the historic urban built environment in the politics of race and collective memory. Prior to his work at UMKC, Dr. Wagner taught courses in community development at St. Cloud State University in Minnesota, and courses in planning history and urban studies in the College of Urban and Public Affairs at the University of New Orleans. He has also worked in planning and community development in Oregon. He is currently a member of the editorial board for the Journal of Urban Design.
Our Local Advisory Board
Alexandra Appleton

Shelter Equity & Inclusion Analyst, Joint Office of Homeless Services

Alexandra Appleton is an Oregon native, raised in North Portland.  She has lived experience and is a survivor of homelessness, incarceration, domestic & sexual violence (DV/SA), and recovery.  Alexandra is a 2017 graduate of PSU, and currently a Shelter Equity & Inclusion Analyst at the Joint Office of Homeless Services (JOHS). She is also a member of the Governer's Racial Justice Council (RJC); Call To Safety, Board Member; Multnomah Sex Trafficking Collaborative, Community Advisory Board (CAB) member. Former Oregon Justice Resource Center Women in Prison Project, Committee Advisor; Salvation Army's West Women & Children's Shelter, Council Member; Lead to a Multnomah County, Family Independence Initiative (Fii) cohort; and A Home for Everyone (AHFE) Coordinating Board member. Alexandra continues to volunteer in multiple advocacy campaigns to raise awareness of underserved communities, domestic and sexual violence, systems of incarceration, addiction and recovery, houselessness, and racism in Oregon. She is a devoted mother of three young children and dedicated to becoming a good ancestor.

David Bangsberg, PhD

Dean, OHSU-PSU School of Public Health
Dr. David Bangsberg, MD, MPH, is the Founding Dean of the joint Oregon Health & Science University – Portland State University School of Public Health. He is a native Oregonian and formerly a Professor at Harvard School of Medicine and School of Public Health, Visiting Professor at Mbarara University of Science and Technology in Uganda, and Visiting Professor at Vellore Institute of Technology in India.  As Director of Massachusetts General Hospital Global Health, he brought together the expertise of Harvard and MIT to improve physical, mental, social and economic health to the poorest regions of the world in several signature areas, including: HIV care, disaster response, cancer care, and medical technology innovation. While completing his Master's degree work, Dr. Bangsberg's research and advocacy focused on mitigating the harms caused by poverty, mental illness, substance use and HIV. Upon completion of his fellowships in infectious disease and AIDS prevention as well as Master's Degrees in Public Health from the University of California, Berkeley, he became the leading expert in HIV and homelessness.

Gary Cobb

Community Outreach Coordinator, Central City Concern

A community organizer, social justice activist, and public speaker, Gary Cobb has been an advocate in Portland, as well as at the National level for the last 20 years. As a member of Central City Concern's Public Policy Department, he focuses on service delivery in housing, health, and employment. Gary balances his time working on his motorcycle collection and is keenly adept at pushing his older Harley Davidsons when they break down. In addition, Gary also practices his drum chops with his band Rot Iron Soul. And last but not least, Gary is constantly learning how to be a better companion human to his dog Stax.
Ridhi D'Cruz

Co-Executive Director
Co-Director for Placemaking, Development, Leadership
Diversity and Equity Program Specialist

Ridhi D'Cruz is a co-Executive Director of City Repair, a Portland, Oregon nonprofit working on community development, permaculture and urban design. Ridhi supports various initiatives in the areas of diversity, equity, and inclusion, placemaking, capacity building, houseless advocacy, Native American allyship, cultural sustainability, and social permaculture.  She is also a passionate herbalist, urban wildcrafter, natural building and participatory technology enthusiast, animal lover, and urban permaculture homesteader.
Jennifer Dill

Professor of Urban Studies and Planning
Director, Transportation Research & Education Consortium (TREC)
Director, National Institute for Transportation & Communities (NITC)

Professor Jennifer Dill researches transportation decision-making processes and how those can inform policy and planning. Her recent projects focus on travel behavior, bicycling, shared mobility, transit-oriented developments, and health. She teaches courses on planning and research methods, as well as transportation. In addition to her faculty role in the Toulan School, she serves as Director of the Transportation Research and Education Center (TREC) at PSU. Dr. Dill values the partnerships between Portland State, the community, and public agencies, both in her research and teaching. Prior to working at Portland State University, Dr. Dill held several positions working on air quality and transportation issues in California for governments and nonprofits.

Annette Evans

Homeless Program Manager
Chair, Housing & Supportive Services Network
Annette Evans is the Homeless Program Manager for Washington County Department of Housing Services with over 15 years of experience in planning, coordinating and fiscal management to deliver a systemic and programmatic response to homelessness. She believes we can have a profound and positive impact on the lives of people when we work across institutions of care to deliver person-centered, trauma-informed services and affordable housing. As Chair of the Housing and Supportive Services Network (HSSN), Annette performs research and coordinates data-driven analysis using a racial equity lens to implement the vision outlined in A Road Home: Community Plan to Prevent and End Homelessness in Washington County. The collaborative work of the HSSN recognizes the disparity that communities of color experience and directs resources to address the needs of our most vulnerable; people of color, disabled, and elderly.

Libra Forde

Chief Operating Officer, Self Enhancement, Inc (SEI)

Leadership is Libra Forde's passion. With an athletic spirit, Libra thrives on building leadership skills in herself and guiding others to their personal best as leaders. She is a performance, evidence and culture-driven Senior Executive offering 20 years comprehensive achievements across Business, Education, Youth Programming, Fitness and Food disciplines. Libra leverages business acumen across diverse infrastructures, cultures and economies, and develops performance/culture-based, low-cost solutions through relationship-developed negotiations with new and existing vendors. Libra has been described as the person who brings great energy to any room. Her warm presence and calm demeanor is welcoming. She has a way with words that will make you think, laugh, cry, and feel inspired to achieve your dreams and aspirations. Libra lives to empower others through the gift of words.

Ashley Henry

Executive Director
Chief Collaboration Officer, Business for a Better Portland

Ashley Henry leads the organization's efforts to engage Portland's business leaders in the civic processes that shape the direction of the city. She is passionate about ensuring that our community's business leaders are connected with strategic opportunities to bring greater shared prosperity to all Portlanders. Ashley's work prior to BBPDX has been at the intersection of the business, civic, nonprofit and philanthropic sectors. Her areas of focus have included community development, affordable housing, impact investing, climate and renewable energy policy, and fish and watershed restoration. She's worked with leading organizations such as Climate Solutions, Stoel Rives LLP, Oregon Business Association, and Oregon Trout.

Jim Hlava

Vice President of Housing, Cascadia Behavioral Healthcare
President, Cascadia Housing, Inc

Jim Hlava graduated from Portland State University in 1985 with a Masters Degree in Social Work and is a Licensed Clinical Social Worker (LCSW) in Oregon. He has worked at Cascadia for over 30 years, with the first 20 years focused on delivering, developing and managing case management, employment, and housing programs. For the past 12 years, Jim's focus has been on the property side of Cascadia's housing portfolio, specifically, managing existing properties, developing new properties and connecting our clients, our programs and our properties in ways to support people and to improve the health and lives of those who live in our housing.

Michelle Lewis

Counselor, OHSU Avel Gordly Center for Healing
Instructor of Psychiatry, OHSU School of Medicine
Adjunct Faculty, PSU School of Social Work

Michelle Lewis is a service-focused social worker and program coordinator with a strong commitment to serving the needs of marginalized and oppressed populations. Her work is focused on building community support, key coalitions and strategic inter-agency partnerships. Michelle's experience is backed by 15+ years in the field of social services and equal strengths in program, personnel, and case management. She is co-author of Healthy Relationships Successful Families, a 48 hour family violence prevention curriculum for justice involved adults.

Rob Nathan

Senior Solid Waste Planner, Metro
Rob Nathan is a senior community stewardship planner at Metro, where he develops waste reduction programs that focus on the needs of our region's most vulnerable. In partnership with community-based organizations, Rob works to co-create programs that reduce barriers to garbage disposal for people experiencing chronic poverty while also providing dignified pathways for individuals to see themselves as environmental stewards. He is a board member at the ReBuilding Center, and has previously worked with nonprofits across Portland delivering programs focused on racial equity, leadership development and environmental justice.  Rob is excited to work with HRAC to help cultivate research that highlights the deep connections between poverty reduction, waste reduction and climate resiliency.

Patricia Patrón

Executive Director, Outside In
Patricia Patrón is a visionary servant leader with decades of executive management experience in the non-profit, healthcare and human services sector, and has successfully led clinical agencies through significant and transformational change. She has a passion for diversity, equity, and inclusion and has been a tireless advocate for providing access to healthcare for all. Currently, Patricia serves on the board of directors for the Oregon Primary Care Association (OPCA), Coalition of Community Health Clinics (CCHC), and Here Together. Her previous roles include Chief Executive Officer at Family HealthCare in Fargo, ND and Chief Operations Officer at NATIVE HEALTH in Phoenix, AZ. Patricia has also served as a board member with the Arizona Public Health Association and an advisory board member of the Arizona State University, Southwest Interdisciplinary Research Center.

Patricia Rojas

Regional Housing Director, Metro
Patricia Rojas is Metro's new Regional Housing Director where her experience & knowledge of the region's housing services and systems, and experience in starting and managing urgent and complex government and social service programs make her an ideal person to lead Metro's work in affordable housing and supportive housing services. Patricia spent the last two and half years as the Deputy Director of Multnomah County's Joint Office of Homeless Services (JOHS), playing an essential role in the internal operations and outward facing work of the JOHS. Prior to her time at Multnomah County she served as Executive Director of El Programa Hispano Católico where she helped to strengthen a growing portfolio of culturally specific wrap-around services in the Latinx community. A passionate advocate for equity, justice and opportunity, Patricia has worked to improve and expand services in the areas of housing, health, domestic and sexual violence, education, economic stability and safety for Oregon's growing Latinx community.

Kaia Sand

Executive Director, Street Roots
Kaia Sand became executive director of Street Roots in late 2017, two decades after she worked as a staff reporter for the Burnside Cadillac, the predecessor to Street Roots. In those subsequent 20 years, Kaia worked as a poet, artist, community organizer, and university professor, focusing particularly on economic injustice and homelessness. She co-founded the Right 2 Survive Ambassador Program providing opportunities for housed people to learn from people experiencing homelessness. Kaia taught at Portland State University, Pacific University, Willamette University and St. Mary's College of Maryland; co-founded Vignettes & Verses, a writing and personal history institute; and performed and taught internationally, including in England, Ireland and Brazil.

Shannon Singleton

Director of Equity and Racial Justice, Oregon Office of the Governor

Shannon Singleton was recently named director of equity and racial justice in the Office of the Governor, where she previously served as the Governor's housing policy advisor and co-coordinator of the Governor's Racial Justice Council. Shannon also teaches in Portland State University's Graduate School of Social Work. Prior to joining the Governor's Office, she was the executive director at JOIN, a nonprofit organization in Portland, Oregon that provides street outreach and housing placement support to individuals and families experiencing homelessness. Shannon has worked as a social worker in Philadelphia, Pennsylvania, Taos, New Mexico, and Los Angeles, California. She has worked at organizations including the Salvation Army Female Emergency Shelter, Cascadia Behavioral Healthcare, and the Portland Housing Bureau, and has served actively on boards of community organizations and nonprofits including the Welcome Home Coalition, Housing Oregon, the Portland Housing Advisory Commission, Home for Everyone, and the Metro Housing Bond Oversight Committee.

Matt Tschabold

Manager, Policy & Equity, Portland Housing Bureau
Matthew Tschabold is the Policy and Planning Manager for the Portland Housing Bureau, an agency that administers homeless services, tenant protections, rental housing, and homeownership programs for the City of Portland.  He has taken a lead role in the transformation of the bureau from an urban renewal housing agency to a citywide affordable housing institution; managed the development of an annual state of housing report on indicators of the housing market and affordability, as well as the city's progress in reaching affordable housing policy and program goals; supported an increase in the 20-year revenue forecast by $500 million dollars through new urban renewal, tax, and bond revenue; established a preference policy for access to programs for historic victims of urban renewal actions; managed the development of the city's first mandatory inclusionary housing program; as well as led other policy initiatives. Prior to the Housing Bureau, Matthew's background in urban policy, public finance, and governance includes work with the State of Oregon, governments and institutions of Cambodia and Macedonia, New York University's Robert F. Wagner School of Public Service, the City of New York, and the United States Peace Corps.