Portland Event Recycling (PER)
Lending Free Recycling Equipment To Event Planners
Portland has no shortage of community gatherings and large-scale events which attract big crowds and tend to
generate a lot of waste. CES has been providing free equipment and technical support.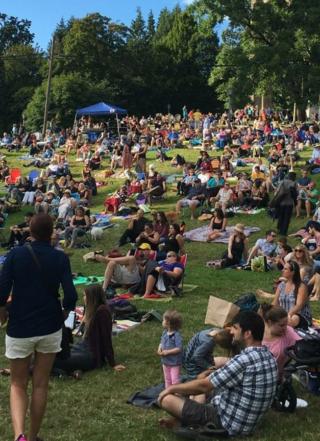 Portland Multi-Family (PMF)
SUPPORTING MULTIFAMILY TENANTS AND MANAGERS
CES, in partnership with the City's Bureau of Planning and Sustainability, supports over 1000 multifamily tenants and managers annually to increase knowledge and participation in recycling programs.