CES' Solid Waste Assessment Team (SWAT) has worked with many of the businesses that represent the culture of Portland. SWAT has worked with public agencies including the City of Portland, Metro, and Bonneville Power Administration to help manage offices, warehouses, and other facilities to efficiently manage their waste diversion programs. From local food staples like Tillamook creamery to globally known outfitters like Nike and KEEN, SWAT has helped each of its clients to improve their waste management practices and move towards a greener future. Find out more here.
What is SWAT?
SWAT HELPS BUSINESSES CUT BACK ON WASTE
For any business looking to reduce the size of their carbon footprint, identify opportunities to cut back on waste, or just streamline their materials management, a materials assessment can help!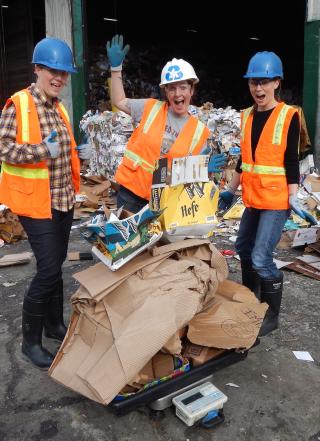 LEED Materials Assessment
SWAT has the skills and experience to complete this for you!
Part of the LEED recertification process is performing a waste assessment of the building's total waste output during a 24-hour sample period.
Previous Hero Slide
Next Hero Slide