Participate in a Thriving Teaching Community at PSU
Professional Development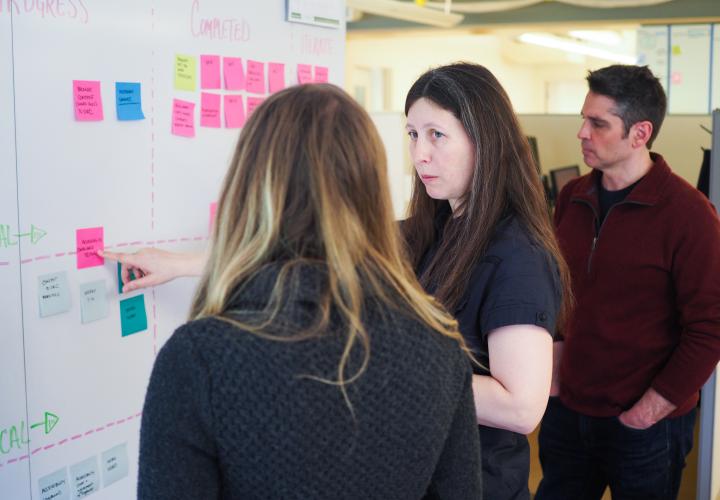 Department Workshops
Bring new teaching tutorials and workshops on a wide range of topics to your next department meeting. Explore our offerings and reach out to us to schedule a visit!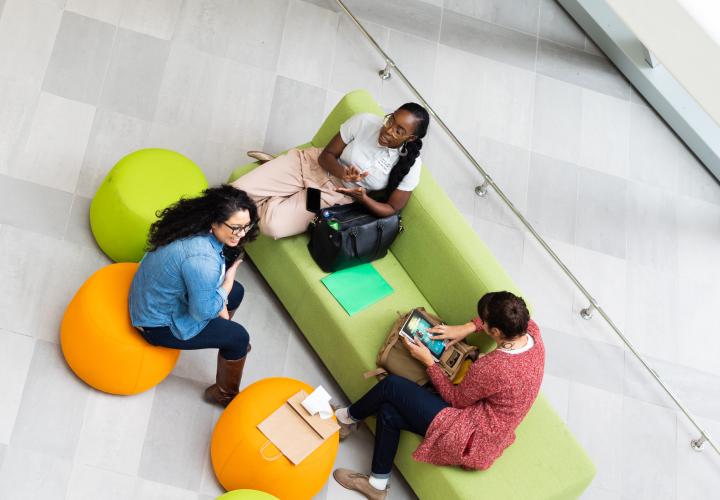 Certificate of Innovation in College Teaching.
The Certificate of Innovation in College Teaching (CICT) is a free, voluntary, non-credit professional development experience designed to prepare future and current faculty for teaching and professional life in higher education.
Conferences & Workshops
The Certificate of Innovation in College Teaching Program hosts recurring professional development conferences and workshops throughout each year for concrete skill and teaching practice development and community-building. The Teaching Innovation Conference draws nationally-recognized keynotes speakers on a variety of topics related to the future of higher education.
Leadership Roles
Lead Graduate Assistants can apply to gain paid leadership experience through the Certificate of Innovation in College Teaching. They mentor fellow GTAs in their department, help shape the future of the CICT program, and complete leadership projects that will affect teaching, learning, and research at PSU for years to come.
Teaching Portfolio
Participants in the CICT program construct a digital Portfolio of Teaching and Professional Development that illustrates their professional experiences and skills that will carry them forward into their career.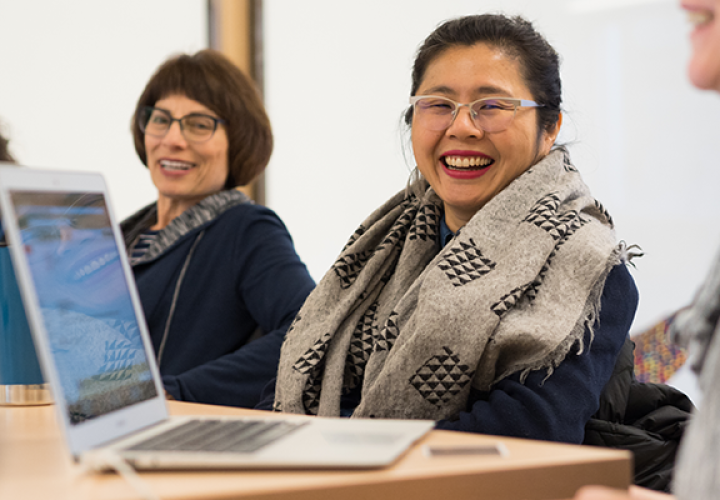 Academic Innovation Mini-fund Program
Join a cohort and explore together specific tools, approaches, and themes that contribute to innovation in education.
Current 2020 AIMS:
Program Assessment AIM - In Progress
Open Educational Resources AIM - In Progress
Academic Writing Program
Our academic writing programs support faculty toward successful, satisfying, and productive academic writing. Facilitated with direction from our Faculty-in-Residence, offerings include the Jumpstart Academic Writing Program, writing consultation, writing communities, and writing retreats.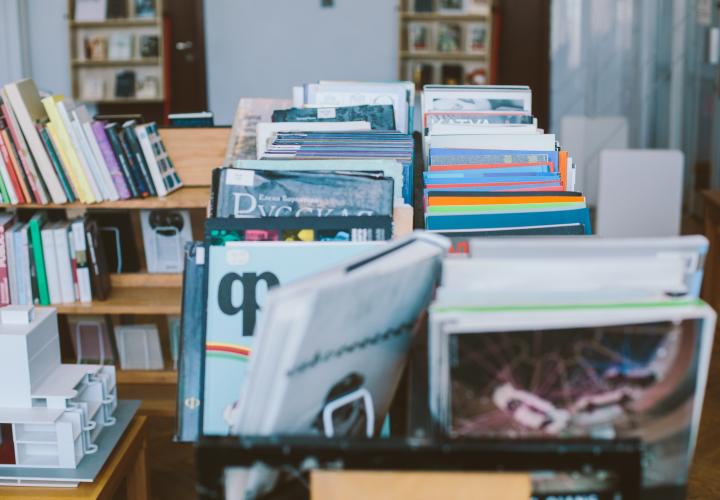 Faculty Book Group
OAI hosts a faculty book group each quarter, featuring a current book chosen by faculty on topics pertaining to higher education trends, teaching and learning, and the experience of faculty in postsecondary education today. Faculty nominate and choose the books that are featured each quarter.
Upcoming events
As students return to Portland State virtually this fall after months of…
Add to my Calendar
2020-09-21 19:00:00
2020-09-20 07:41:42
Breaking Barriers in Higher Education - A Teaching Innovation Conference
As students return to Portland State virtually this fall after months of social distancing, remote learning in spring and summer, and social unrest boiling into the streets of Portland and across the country around the violence committed against Black bodies, we must ask ourselves what barriers are keeping students from being successful within higher education and what we can do to break down those barriers. This fall the Certificate of Innovation in College Teaching program will sponsor a new kind of Teaching Innovation Conference that will include exciting keynote speakers, Daily "Breaking Barriers" Challenges, and Community Round Tables where you'll have the opportunity to share how you are challenging yourself to break barriers in higher education. RSVP   #cictpdx #breakingbarrierspdx  
Remote
Office of Academic Innovation
Office of Academic Innovation
America/Los_Angeles
public
This event is part of a three-session series that will highlight both…
Add to my Calendar
2020-10-14 17:00:00
2020-09-20 10:07:35
Active Remote Learning: Keeping Students Engaged and Motivated
This event is part of a three-session series that will highlight both pedagogical and technical strategies for effectively implementing active learning in your remote classroom. Learn about how to better engage your students in the learning process while also connecting with other faculty and learning from each other's experiences.   Active Remote Learning: Strategies for the Asynchronous Classroom Wednesday, September 2nd, 10am   Active Remote Learning: Strategies for the Synchronous Classroom Wednesday, September 16th, 10am   Active Remote Learning: Keeping Students Engaged and Motivated Wednesday, October 14th, 10am   RSVP
Remote
Office of Academic Innovation
Office of Academic Innovation
America/Los_Angeles
public
---