Certificate of Innovation in College Teaching
Professional Development for the Future
The Certificate of Innovation in College Teaching is a free, non-credit experience for those who are interested in learning research-based best practice in teaching and learning, research, and other professional development concerns in higher education.
The program is dedicated to preparing faculty to engage in a teaching practice that actively:
considers students' access to higher education
confronts issues of equity in and out of the classroom
espouses current best practices in higher education
adopts evolving innovations that are supported by research.
Participants in the CICT program construct a digital Portfolio of Teaching and Professional Development that illustrates their professional experiences and skills that will carry them forward into their career.
Together, the leaders and participants of the program make learning pedagogy far more effective than I can achieve on my own.
- PSU Physics PhD Student
Program Requirements
To earn the Certificate of Innovation in College Teaching, graduate students must complete classroom teaching hours, Graduate Student Professional Development Workshops, Discipline-specific Trainings, Videoed Teaching Consultations (VTC), Course Observation and Mid-quarter Review, Digital Teaching Portfolio.
Read the CICT Handbook for full program overview and requirements.
How to Get Involved
Fill out the CICT Application to start working toward the Certificate of Innovation in College Teaching. If you have any questions, you can contact Jaime Wood at jaime8@pdx.edu. 
Join us at the next Teaching Innovation Conference to meet fellow CICT participants and get a sense of what CICT is all about.
Teaching Innovation Conference Fall 2020
Breaking Barriers in Higher Education
A bold new kind of virtual conference with an urgent question; what barriers are keeping students from being successful within higher education and what we can do to break down those barriers?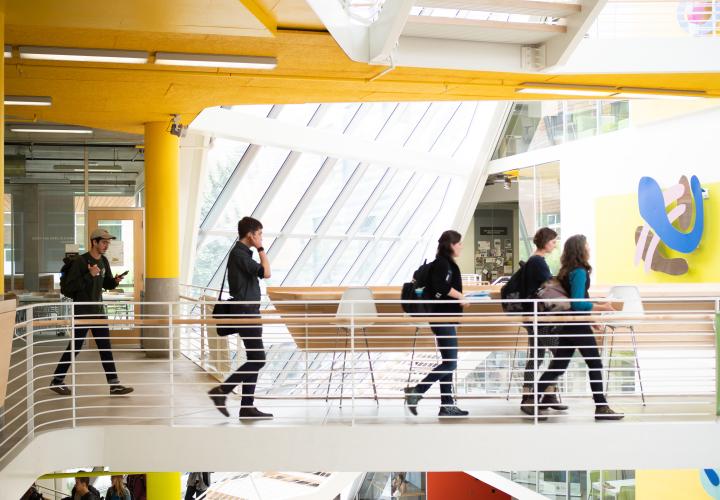 Teaching Innovation Conference
The Certificate of Innovation in College Teaching Program hosts recurring day-long Teaching Innovation Conferences, open to all graduate students, instructors, and staff at PSU.
Free and Open to All
The Teaching Innovation Conference is for future faculty and all those who want to continue evolving their teaching.
Practical Teaching Skills
Leave with new tools and skills you can apply to your teaching and add to your resume immediately.
Inspired Conversations with Real-World Innovators
The Teaching Innovation Mini-Conference brings speakers from a diverse range of backgrounds and disciplines to speak on their experience relevant to the current innovations and challenges in higher education.
Community & Mentorship
Make new connections outside of your field. People come away from the Teaching Innovation Mini-Conferences with a new sense of community at PSU.
---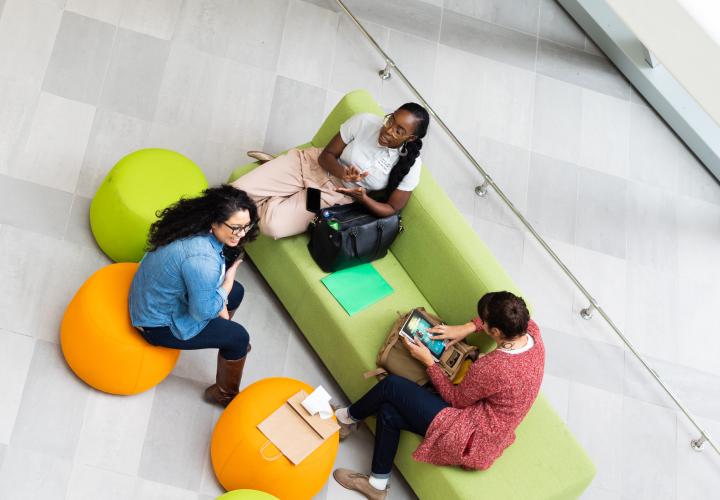 Lead Graduate Assistant Program
Lead GAs are Graduate Assistants who wish to gain paid leadership experience through the CICT program. They mentor fellow GTAs in their department, help shape the future of the CICT program, and complete leadership projects that will affect teaching, learning, and research at PSU for years to come.
Qualifications
Graduate Assistants who are selected for the Lead GA position should currently be enrolled in a graduate program in the College of Liberal Arts and Sciences (CLAS), be teaching or have experience in the classroom in the past year, and have an FTE of less than 0.49.
Leadership Projects
GA Handbook 
Research & Propose an Innovation in Your Field 
Interdisciplinary Research or Teaching Project 
Online Course Design & Build 
Design & Lead a Discipline-specific Workshop 
Requirements
Lead Ga's are paid for advisory meetings, attendance at mini-conferences, general mentorship of fellow GTAs within their department, and completion and presentation of two of the following leadership projects (completed and presented by June)
---
Jaime R. Wood directs the Certificate of Innovation in College Teaching Program and is the Program Manager for Educational Initiatives in the Office of Academic Innovation.
Todd Rosenstiel is the Dean of the College of Liberal Arts and Sciences. The CICT program was created under his guidance and with his office's support.
Rossitza B. Wooster (Ph.D. 2002, University of Oregon) is Dean of Graduate Studies and Professor of Economics at Portland State University (PSU). She joined PSU in 2006 as faculty in the Department of Economics. Her research focuses on foreign direct investment activities of multinational firms in emerging and transition economies. Prior to joining PSU, Rossitza was an Assistant Professor at California State University Sacramento.