Catering At Portland State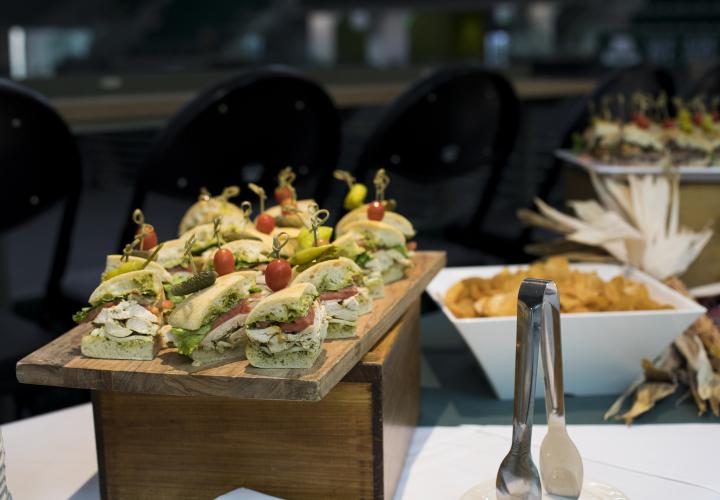 PSU Caters
Let PSU Caters guide you, from designing the perfect menu to personalizing the details of your gathering. We will coordinate catering details including table settings, floral design and more. Our services can accommodate any size or individual requirements for functions and gatherings on or off campus.
More About Catering at PSU
Pre-order requirements
A Portland State University meeting or event space reservation is required prior to placing a catering order. To reserve an event space, complete the Campus Events & Student Union Event Inquiry Form.
Review our Venues information to learn more about the many rooms and unique event spaces at PSU.
Alcohol service
All alcohol service must be approved by the University. If you wish to serve alcohol at your event, organizers must submit an Alcohol Request Form at least 15 business days prior to the event.
To request a food waiver
PSU Caters is granted the exclusive right to operate and provide catered food services at all Campus Event & Student Union venues and many other PSU locations. Any event seeking an exception to PSU Caters' exclusivity rights must complete a Food Waiver Request Form at least 15 business days prior to the event.
Contact PSU Caters
503-725-4339  |  psueatscatering@compass-usa.com