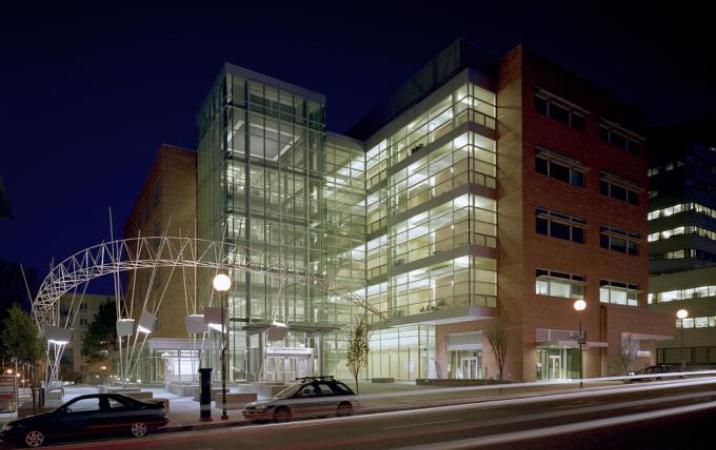 Address
1930 SW 4th Avenue, Portland, Oregon 97201-5304
About the building
The Engineering Building is a concrete and glass, five-story building located on SW 4th Avenue just south of the Fourth Avenue Building and City of Portland Development Tower. The basement of the Engineering Building pre-dates its construction and is actually part of the Fourth Avenue Building. Designed by the architectural firm, Zimmer Gunsul Frasca, the Engineering Building was completed in early 2006.
Building Naming History:
Engineering Building, 2007-present
Northwest Center for Engineering, Science, and Technology (NCEST), 2005-2007
The Engineering Building achieved LEED-NC Gold certification on completion and uses sustainable features to achieve a healthy, comfortable environment. Some of its key Green strategies include geothermal heating and cooling to save energy and eliminate the need for a cooling tower; well-positioned, operable windows to allow better air flow; and a rainwater harvesting system that collects storm water for the hydraulics lab and toilets.
Building Details
Square Footage
Gross Square Footage: 130,365
Net Assignable Square Footage: 77,945
Building Code: EB
Number of Levels: 5
Year(s) Built: 2006