Applied Linguistics
Discover the science of language
Applied Linguistics is the study of language with the goal of solving real-world problems. Our department offers a BA major, BA minor, Certificate in Teaching English as a Second Language (TESL), and an MA in Teaching English to Speakers of Other languages (MA TESOL).
Students recognize the PSU Applied Linguistics department for its accessible faculty, supportive community, and collaborative environment.
The field of Applied Linguistics might be new to you, but you should consider it if you are intrigued by questions such as these:
How do people create unity or sow division through their use of language?
How can we teach well-intentioned people to be more effective with the language they use when interacting with people from different backgrounds?
Why do some people try to "lose" their accents? Is it possible? Is it useful?
How do you express your identity when you speak or write?
Why do languages have so many different ways of expressing time or assigning gender?
What is the connection between language and culture?
Is there a best way to teach or learn a language?
Why can reading in a new field feel like learning a new language even when it is in English?
COVID-19 Update: Our office is closed, but we are still here to serve you. You can contact faculty directly, email admin staff at linginfo@pdx.edu, or leave a voicemail at 503-725-2040. You can ask questions "face-to-face" on Zoom by stopping by our Virtual Front Desk from 10 a.m.-12 p.m. PST Monday-Friday and 2 p.m.-5 p.m. Wednesdays & Friday.
Explore Applied Linguistics
Experienced Faculty
At PSU, your classes will be taught by faculty with years of experience not only in language teaching, but also in research and in solving real-world language problems. Students regularly rate their interaction with professors as being a highlight of the program. 
Diverse, supportive community
The PSU Applied Linguistics department is a tight-knit, supportive community. The student body is diverse and has a wide range of life experiences. Students collaborate and learn from one another during class time, working on group projects, and in planned or impromptu study sessions. 
Graduate network
Our community's support continues past graduation. Since PSU's Applied Linguistics department has existed for  many years, we have a wide network of graduates. Alumni post job opportunities, teaching tips, and other linguistics news. The graduate network and the department's excellent reputation can help you get jobs in the US and abroad.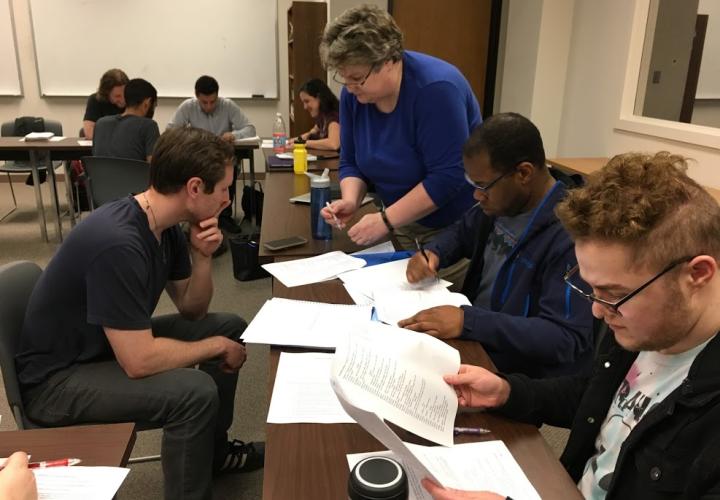 ATTEND AN UPCOMING INFO SESSION
Learn more about the MA TESOL Program, undergraduate major/minor, or the TESL certificate at an upcoming info session.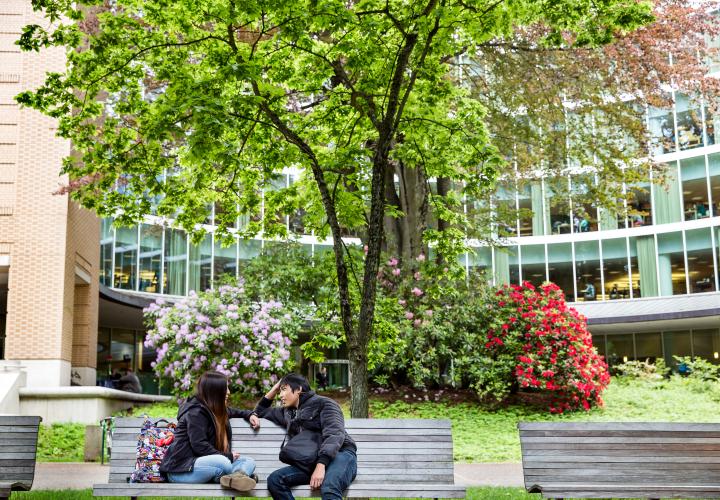 GET IN-STATE TUITION
The Portland State MA TESOL program is part of the Western Regional Graduate Program, which gives in-state tuition to residents of 15 western states, Guam, and the Mariana Islands.
Recent Department News
June 3, 2021
In support of the first goal of Portland State's five-year strategic plan — elevating student success —…
April 8, 2021
Marek Elzanowski, mathematics faculty emeritus, published "Torsion and Curvature in a Continuously Defective…
April 5, 2021
MA TESOL graduatestudents Ben Wilton and Shari Sokel will be presenting at this year's Portland Literacy Council Conference. Title: Nurturing multiple literacies in remote instruction through authentic contexts and storytelling Date/Time: Saturday, April 10, 11:30-12:45