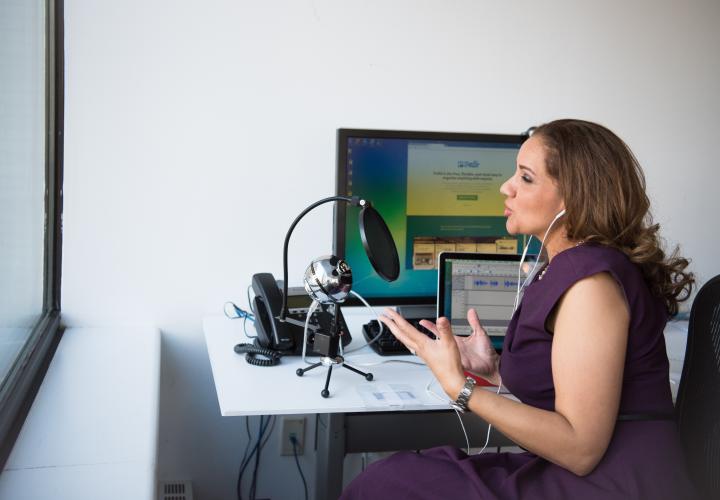 Support for Faculty Filming
Work directly with our team of multimedia specialists to plan, film, and edit your course videos and multimedia educational materials. If you're supporting teaching and learning in any way around PSU, and you're interested in creating digital content, OAI has a myriad of resources available to you.
Remote Multimedia Workshops
Film your course videos ahead of time, build dynamic content for your remote courses, and get all your multimedia questions answered during our ongoing multimedia workshop series that takes place on Zoom, lead by OAI's multimedia team.
---
Captioning Services
Request Professional Captions
Professional captioning may be requested through the Office of Academic Innovation (OAI), the Disability Resource Center (DRC), and the Office of Information Technology (OIT), depending on the nature of your multimedia content. Please refer to the options below for details:  
Generate Machine Captions
You can enable machine captions in Media Space, but please note that machine captions are not fully accessible for people with disabilities. Machine captioning can be a starting point for generating accurate captions when funding for professional captioning is unavailable. If you use machine captioning, you must edit captions in Media Space to ensure accuracy. Alternatively, you may request professional captions via one of the request methods listed above.   
Faculty Multimedia Labs