Women, Gender, and Sexuality Studies
Women, Gender, and Sexuality Studies (WGSS) is an interdisciplinary department that offers two majors: Women's Studies (WS) & Sexuality, Gender and Queer Studies (SGQS), both of which offer students a combination of knowledge, skills, and experience that uniquely positions them for a range of careers and societal contributions more broadly. Our faculty work closely with you to craft a course of study that nurtures your personal and intellectual development appropriate to your academic interests and post-graduation goals.
COVID-19 Update: Our office is physically closed, but we are still here to serve you. You can contact the department at wgss@pdx.edu or our department coordinator, Darrow Omar, at komar@pdx.edu with any questions.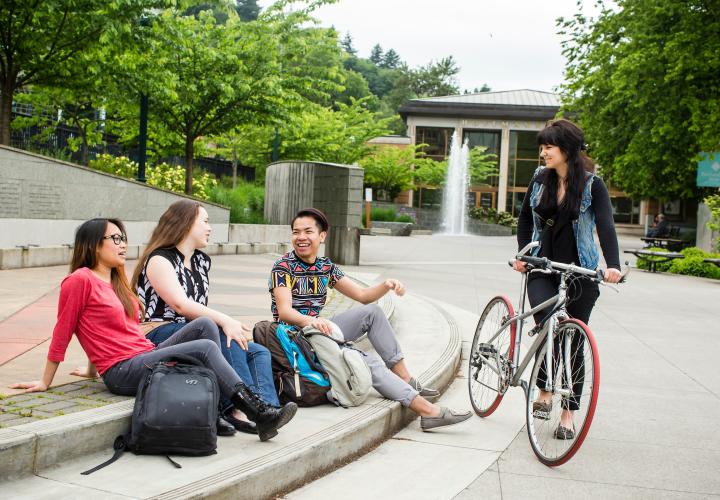 Honoring Our Heroines
Combining art, gardens, text, and a vibrant community space, the Walk of the Heroines honors the women who have made a difference in our lives.