How to apply?
Eligibility and Requirements
Interested in REU? Here's how to apply for the Summer 2021 REU Program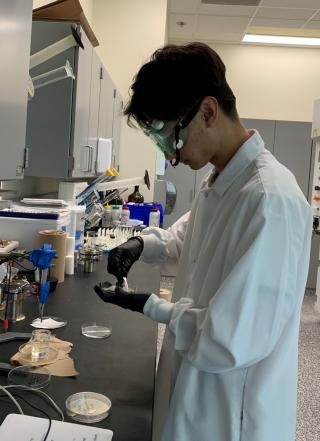 In order to apply to Portland State University's Microscopy and Microanalysis REU, you will need to complete the online application. The application form includes general questions such as your address and college major and more specific questions about your reasons for wanting to attend this REU and why you think you would be a good fit for this program. You will also need to supply a cover letter, a CV or resume, unofficial college transcripts and two letters of recommendation.
Please send all supplemental materials to reuga@pdx.edu. Applicants should request all letters of recommendation to be sent to this address with the applicant's name as the subject. Supplemental materials may be attached as a PDF file.
Important Dates and Deadlines
Application Deadline: May 24, 2021 (9:00 AM PST)
Program Dates: June 21, 2021 – August 13, 2021
Duration: 8 weeks
Application Checklist
Two letters of recommendation
Unofficial transcripts
Resume/CV and a cover letter stating the reasons for participating this program
Eligibility for the Summer REU Program
You must be a U.S. citizen or possess a Green Card.
You must be a current undergraduate student attending classes at either a college/university or a community college.
Graduating seniors are eligible only if they have been accepted to graduate school and are committed to attending in the fall.
This research opportunity cannot be combined with any other offers or positions.
You must be covered by a health insurance policy throughout the length of the program.
You must be available to work for the full eight-week session for 40 hours/week and attend weekly seminars online.
You must submit your online application, accessible here.
Acceptance Notification: Applicants who have been accepted will be notified by email. A list of participating students and their research reports/presentations will be posted to this program's website (https://www.pdx.edu/research-experience/) and REU social media platforms once the summer program concludes.