Leading the Way
The Walk of the Heroines honors the women who have made a difference in our lives. Learn more about these women and the common threads which unite them across time, place, and culture.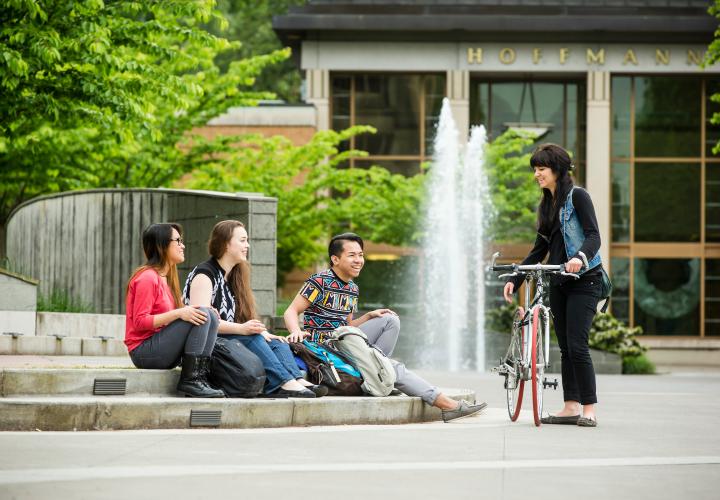 Explore The Walk
Combining art, gardens, text, and a vibrant community space, the Walk of the Heroines is at once functional and beautiful.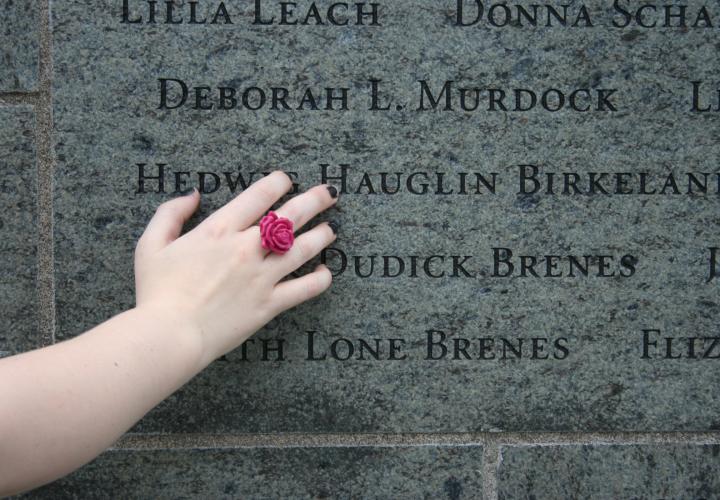 Find A Heroine
We ask for your continued patience as we work to restore the ability to look up a heroine's name and read her story.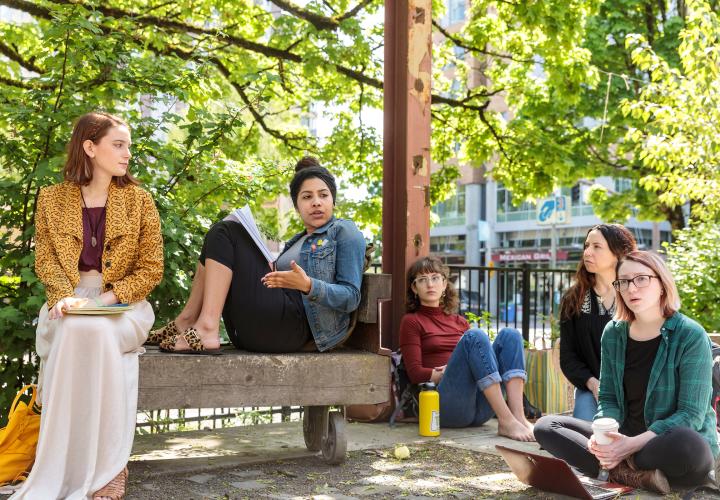 Honor Your Heroine
Keep your heroine's memory alive, while also making a difference in the lives of our Women, Gender and Sexuality Studies students. Your donations help sustain our special programming so that students can meet and speak with feminist scholars and activists.
Diversity of Women's Accomplishments
The Walk of the Heroines honors the many ways that women have contributed to the development of our families, our cities, our state, and our nation. Nine brief essays offer key information about areas in which women's leadership and actions have transformed women's lives.
Each essay will impress you as you learn the demands, the organizing strategies and the remarkable outcomes of women's efforts.