SNAP Training and Education Program
STEP
The STEP program helps SNAP eligible students gain skills and access training to increase their ability to gain employment. Students are provided with individual case management services focused on career and internship readiness, as well as training and education opportunities. 
Together with their Case Manager, students develop a personalized success plan to help guide their education and career goals. The STEP program can provide eligible students with assistance to overcome certain financial barriers that might be standing in their way as well.
Through a combination of case management services, partnership development, and financial support, the STEP program will help eligible students reach their career/educational goals.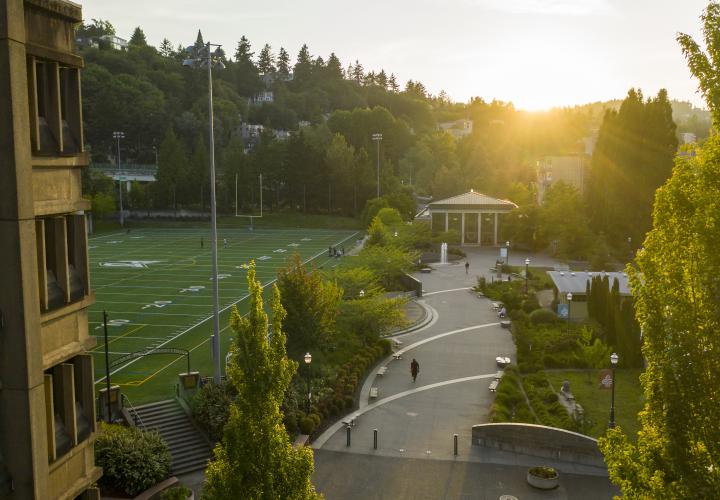 Am I eligible for STEP?
STEP eligible students are:
1.) Currently receiving (or are eligible to receive) SNAP benefits;
2.) Currently enrolled at least part-time;
3.) Interested in Case Management and Career Counseling to help you meet your educational and employment goals
If this describes you, please complete the Interest Form
STEP Case Manager 
Justin Barrieault (he/him/his)
Justin brings years of case management experience to the role of STEP Case Manager, as well as  extensive experience working on a college campus. Through his time as a Financial Coach housed in PSU's Financial Wellness Center, Justin has gained the applicable experience and skills needed to assist the campus's most vulnerable populations. As the STEP Case Manager, Justin meets with students one-on-one, orienting them to the STEP program, and providing them with the support they need to reach their goals.
STEP Administrative Program Assistant
Leslie Heimer (She/Her/Hers)
Leslie comes to the STEP program with 12 years of experience working in food security and workforce development. As the STEP Administrative Assistant, Leslie manages the program's data and budget tracking  in addition to supporting the STEP Case Manager in developing and delivering programming to students.