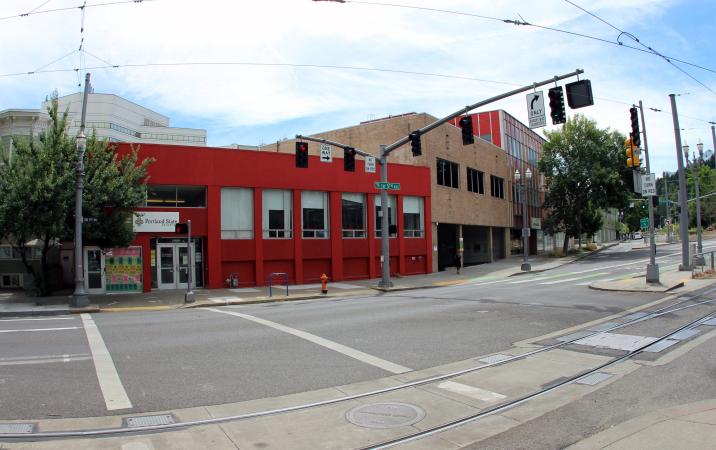 Address
2000 SW 5th Avenue, Portland, Oregon 97201-4907 (Annex: 1990 SW 5th)
Building Features
All Gender Restrooms: Four single-occupancy restrooms in the following locations:
Floor 1 - Rooms 102 & 103
Floor 3 - Rooms 302 & 303
About the building
The Art Building is a 31,867 square foot, Bauhaus style, stucco/glass building on the east side of SW 5th Avenue between Lincoln and College Street. It consists of three levels above ground, a basement level below street level, and parking. The Art Building (2000 SW 5th Ave) is attached to the Art Build Annex (1990 SW 5th) and both structures were acquired in 2001 for $2.75 million.
Prior to their acquisition, the Art Building & Annex served as the Bassist College and Art Institute beginning in September, 1976. The Art Building was built in 1964/65 by the Dan Davis Corporation where is was originally called the President Building. The Annex, originally a carriage house or cargo hold, was constructed in 1926 and was at one time called simply the Montgomery Building. The Art Building & Annex have received two exterior renovations: one in 1998 by the EDMC Facilities Division, and the other completed in 2009 by GBD Architects. The Art Building's distinctive "ART" exterior on its 5th Avenue side is a product of the 2009 renovation.
Building Details
Square Footage:
Gross Square Footage: 31,867
Net Assignable Square Footage: 22,931
Building Code: AB
Number of Levels: 4
Year(s) Built: 1926, 1964