Division of Student Affairs
Dean of Student Life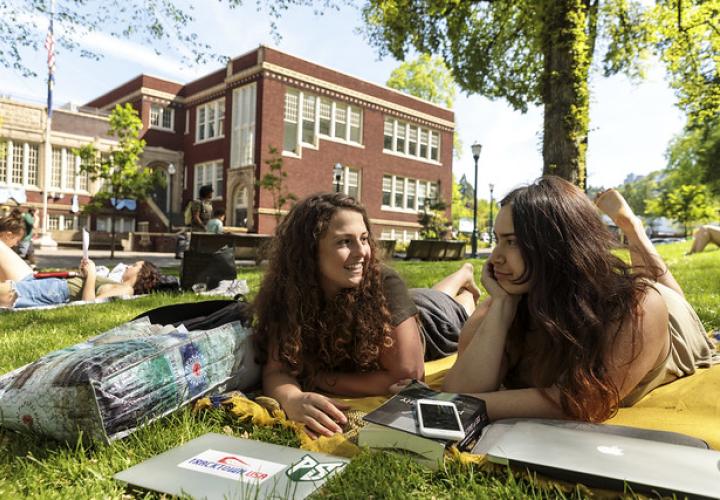 The Office of the Dean of Student Life (DOSL)
The Office of the Dean of Student Life is a resource for all students, faculty, and staff as they navigate Portland State University. The Dean of Student Life Office serves as a reference point for those seeking to resolve issues of concern or advance initiatives designed to enhance the student experience.
C.A.R.E. Team (Coordination, Assessment, Response, Education)
About C.A.R.E.
The C.A.R.E. Team
The C.A.R.E. Team is a multi-disciplinary leadership team convened in order to foster essential information sharing and collaboration within the Portland State academic community in order to serve students in distress. 
Case Management
C.A.R.E. case management is an essential resource for students who are facing barriers to academic success by utilizing a case management and trauma informed model to assist students facing complex challenges by helping students navigate resources within the university and the surrounding community.
Student Support
DOSL staff and the C.A.R.E. program can help support students facing many different barriers that are distressful or of a crisis-bearing nature including:
Assault or violence
Financial instability
Legal issues
Medical emergencies/ Hospitalizations
Mental health crisis
Family emergencies
Other distressful or disruptive events
Accessing & Contacting C.A.R.E. Services
Access & Contact
Students and faculty can access C.A.R.E. services by walking in to the Dean of Student Life office during business hours: Smith Memorial Student Union, Room 433, or by calling 503-725-4422. Reports may also be submitted on the Dean of Student Life website.
The Student Conduct and Community Standards Program
The Student Conduct and Community Standards Program administers policies and regulations that help the University to operate in a climate of free inquiry and expression, and supports the academic and educational purposes of the University.  Students should seek assistance from the Student Conduct and Community Standards Program for policy information, and with concerns about potential student misconduct, as well as when they are charged with a violation of the Code.