Events
Friday Transportation Seminar: Community-based Assessment of Transportation Needs to inform City of Portland Smart Cities Plan
Friday, September 28, 2018 - 12:00pm
Full slate of Fall term Friday seminars to be announced in September 2018
EVENT OVERVIEW
Portland, Oregon's proposal for the U.S. Department of Transportation's Smart City Challenge, "Ubiquitous Mobility for Portland," focuses on developing mobility solutions that would serve traditionally underserved populations (low-income, communities of color, and residents with mobility challenges). This project assists in that effort by developing a community-based needs assessment involving an analysis of existing data sets, along with original survey work and focus group discussions with community members. Specifically, this project explores the following research questions:
How can smart mobility technologies address the current and future needs of transportation disadvantaged communities?
What barriers to using these technologies do different communities experience?
What potential solutions show the most promise in overcoming these barriers?
SPEAKERS
Aaron Golub, Portland State University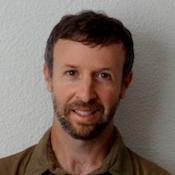 Aaron Golub is an associate professor in the Toulan School of Urban Studies and Planning at Portland State University (PSU), moving to PSU after eight years at Arizona State University and ten years studying and working in the San Francisco Bay Area. His work focuses on the social contexts of urban transportation systems, explored in three ways: 1. the effects on social equity of current transportation planning practices – how people participate in planning, and who wins and loses from transportation plans, 2. planning, research and advocacy in support of alternatives to the automobile (especially public transportation and bicycles), and 3. the historical roots of automobile dependence in the United States. At PSU, Dr. Golub teaches courses on urban transportation policy, planning research methods, transportation finance and public transportation.
Vivian Satterfield, OPAL Environmental Justice Oregon
Vivian Satterfield is a community organizer and policy shaper using a racial justice lens at the intersections of transportation, housing and health. She is deputy director of OPAL Environmental Justice Oregon, a community organizing and advocacy organization working with low-income and communities of color to educate, engage and empower.  OPAL's work is focused primarily in East Multnomah County, with social action at the city, county, metro, state and federal level as necessary to achieve our objectives.
PROFESSIONAL DEVELOPMENT
This 60-minute seminar is eligible for 1 hour of professional development credit for AICP (see our provider summary). We provide an electronic attendance certificate for other types of certification maintenance.
LEARN MORE
Sign up for our newsletter and check the box for "Events" to receive monthly updates.
Friday Transportation Seminars are recorded and archived on the TREC website.
Click here to acccess the archive of past seminars.
ADD TO CALENDAR